Ukraine's Vice Prime Minister Suggests PlayStation and Xbox "Block All Russian Accounts"
While sanctions are wreaking havoc on the Russian economy, Ukrainian Vice Prime Minister Mykhailo Fedorov wants to target the modern, digital world as well.
Digital Sanctions
More and more sanctions are being placed on Russia to add pressure as they continue their invasion of Ukraine, now in tow with Belarus. This has already had an impact on gaming as many developers reported Steam payouts not working due to using state-affiliated banks. But Ukrainian Vice Prime Minister Mykhailo Fedorov thinks we should go a step further and game developers should "Block all Russian and Belorussian accounts."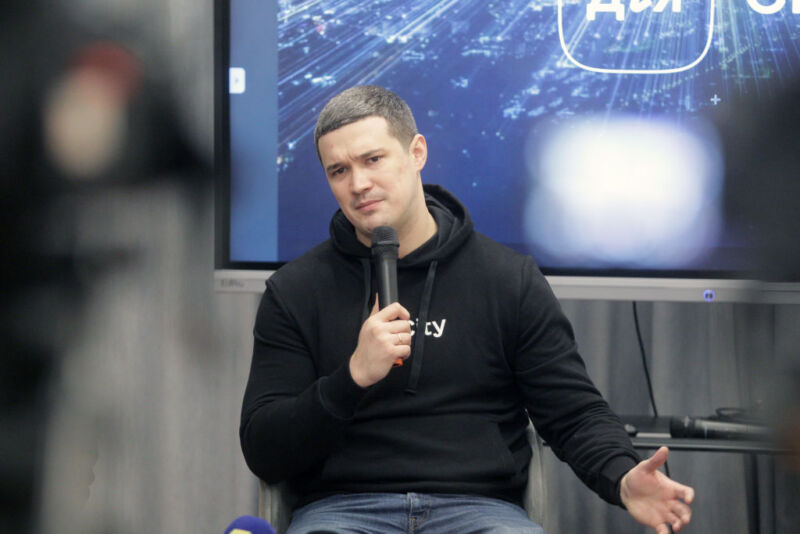 Vice Prime Minister Fedorov's Statement
"The Russian Federation has carried out a deceptive and outrageous military attack on my country," Fedorov opened in a penned letter (thanks, Eurogamer). "Just imagine, in 2022, cruise missiles attack residential neighborhoods, kindergartens, and hospitals in the heart of Europe. The armed forces and citizens are defending Ukraine 'till the end!"
"The whole world is repelling the aggressor through the imposition of sanctions – the enemy must suffer significant losses," Fedorov continued. "But we need your support – in 2022, modern technology is perhaps the best answer to the tanks, multiple rocket launchers, and missiles. I am sure you will not only hear, but also do everything possible to protect Ukraine, Europe, and finally, the entire democratic world from bloody authoritarian aggression."
You are definitely aware of what is happening in Ukraine right now. Russia declare war not for Ukraine but for all civilized world. If you support human values, you should live the Russian market! pic.twitter.com/tnQr13BsSv

— Mykhailo Fedorov (@FedorovMykhailo) March 2, 2022
"I appeal to temporarily block all Russian and Belorussian accounts, temporarily stop the participation of Russian and Belorussian teams and gamers in all international esports events, and cancel all international events holding on the territory of Russia and Belarus."
In his tweet, he tagged Xbox and PlayStation, imploring them to cancel game launches in Russia and Belarus. Like sanctions, this would put pressure on the country by affecting the Russian people directly.
In Russia, many have already been protesting the war, with over 6,000 reportedly arrested for doing so. While PlayStation and Xbox have yet to comment, other game developers like SCS Software, CD Projekt Red, and Bungie have been raising funds to help Ukraine through humanitarian charities.
What're you doing to help Ukraine?