Top Five "Legends Limited" Characters in "DB Legends"
Hi, Fam! In more than seven different countries, Dragon Ball Legends just met the "Top Grossing" mark in sales. They released a plethora of amazing new characters and this sudden onslaught confuses the player base when they're trying to form a team.
Well, while there are now more than a dozen Legends Limited characters in the game, there are a few who can be quite competitive on their own. To have a fair comparison, we have not included the Zenkai characters.
5. Gogeta Blue
After a long wait and few memes later, Gogeta Blue is now in the game! The LF animation and overpowered green card are only two of his selling points.
This character is good but unless he exceeds six stars, it's difficult to take him to the high-tier PVP. With the release of new Gods- Vegeta Zenkai and free Broly Fury Zenkai- this LF's future purely rests on a death buff. The lack of card draw speed keeps him in fifth place.
4. Ultra Instinct Sign Goku
This card is overly hyped! But I offer my condolences to people who didn't get him, even after 50k crystals. This character is purely skill-based. You really have to "master" the Ultra Instinct.
He is glass cannon and even an old yellow unit can melt him in seconds. But if you play him correctly, you are sure to win high tier PVPs with the amount of purple Saiyan Zenkai you earn. The lack of decent tanking capability puts him in fourth place here.
3. Super Saiyan God SS – Vegeto
The king has fallen but not by too much. He is still amazing with his lengthy kit. His kit recovery with a strike card and his Ultimate attack, which ignores special cover change, is too powerful.
The reason he is here is due to the rise of strong green characters such as Jiren and Transforming Goku Black. If you are a skilled player, you can easily bypass these challenges. However, Jiren stomps on VB now, so proceed with caution against Jiren.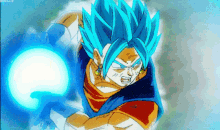 2. Vegeta ( Majin Vegeta )
I absolutely adore Majin Vegeta! All of his attacks, before and after transforming, are new, fresh, and bring forth great utility.
His green card after transformation, if used correctly, makes for a win 90% of the time. His blue card is versatile, therefore, you don't need to scratch your head and think about when to use the Ultimate card!
It deals a lot of damage and draws a blue card when his main's activated. I put him above VB due to this sustained damage cut and blue card utility health buff after transformation.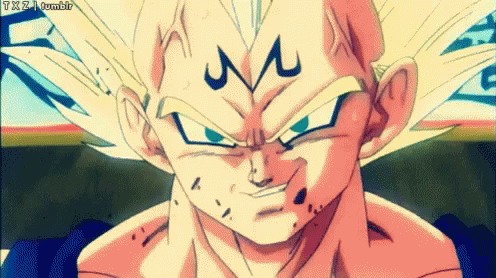 1. Broly: Full Power
Here's the elephant in the room. Where do I even begin?!
He's the king of LFs. A powerful character who gets his boost each time an enemy breathes! One-man army with blast armor and faint chance on the blue card.
His Ultimate can force switch if it doesn't kill! Caution: Never switch continuously if he's your opponent.
If you get him…you are the luckiest Legends player alive. If not, it's not the end of the world. Take all my summon luck 🙂
Let us know your favorite Legends Limited character to play with! Stay tuned for more Legends posts.