Top 7 New Anime to Check Out for Fall 2019
The fall season of anime is notoriously some of the best anime every year. This Anime Fall 2019 season is also no exception. There are tons of new content that's already out and from brand new seasons, fresh characters and stories, to various reboots and reimaginings of the old classics. We are all excited to see what they have in store for us.  So here are seven of the most intriguing new series from this season, worth checking out for newcomers or longtime anime fans. 
7.

 

No Guns Life
Genre: Action, Adventure, Crime, Sci-Fi 
Premiere Date: October 10 
Where to Watch: Funimation 
No Guns Life tells the story of Juzo Inui, a man whose head was replaced by a large gun. He has no memories of his life and body before his head was transformed into a gun. Strangely enough, his head-gun is designed so that only someone behind him can pull the trigger. 
No Guns Life is a unique tale, blending mystery and science-fiction in a strange futuristic world where the remnants of a past war linger. It is a way of teaching us about humanity. 
6.
Cautious
 Hero: The Hero Is Overpowered But Overly Cautious
Genre: Adventure, Comedy, Fantasy 
Premiere: October 2 
Where to Watch: Funimation, Hulu  
Seiya is an unbelievably cautious hero who was summoned by the newly minted goddess, Ristarte. He is overpowered to the max, but is also abnormally careful about everything. For instance, he would buy three sets of armor: one to wear, a spare, and a spare for the spare. Beyond keeping an absurd amount of item stock, he remains in his room for muscle training till he reaches the max level and fights slimes at full power just to stay on the safe side. 
This anime looks like our average isekai anime in a first episode, but it is clear that the main focus will be their abnormal relationship and the cautious steps they take to save the S-class difficulty world. 
5.

Ascendance 

of

 A Bookworm
Genre: Slice of Life, Fantasy, Isekai 
Premiere Date: October 2 
Where to Watch: Crunchyroll 
Motosu Urano, a book-loving college student who just got her Librarian certification and was supposed to enter the job of her dreams after graduation, was killed during a massive earthquake crushing her underneath a pile of her own massive collection of books. Wishing for reincarnation in order to read, even more, she got reincarnated to a world with a low literacy level and very few books, limited only to the nobility of the world. 
The ascendance of a Bookworm is an isekai that's less about saving a fantasy world and more about learning how to live in it. The main protagonist decides to make reading available to everyone. This makes her much more relatable in comparison to isekai protagonists who are reborn as powerful heroes or god-like individuals. This series promises to be a unique twist on the isekai genre. 
4. Babylon
Genre: Drama, Crime, Mystery 
Premiere Date: October 7 
Where to Watch: Amazon Prime 
The Tokyo Prosecutor's Special Prosecutor, Zen Seizaki, discovers a strange document while chasing down a pharmaceutical company's fraud. What was left on it was an odd bloodstain that was mixed with hair and skin, and the letter "F" that filled the entire paper. As Seizaki pursued the mystery of the incident, a huge conspiracy gradually began to appear.  
Babylon is an interesting crime thriller anime that keeps you on the edge of your seat at all times. The story that's just crazy enough to definitely not be real, but also realistic enough to be probable one day. Each episode ends on more of a cliffhanger than the last, creating a crime drama that's very easy to binge. 
3. Oresuki:

Are

You Really the Only One Who Likes Me?
Genre: Comedy, Romance, School
Premiere Date: October 2
Where to Watch: Crunchyroll, Funimation, Hidive 
The story is centered on Amatsuyu Kisaragi, a student who is always nice to anyone. However, this was only a cover for her to get the attention of other students and be admired by girls. Until one day, the student council president and his childhood friend invited him to meet. And the story begins.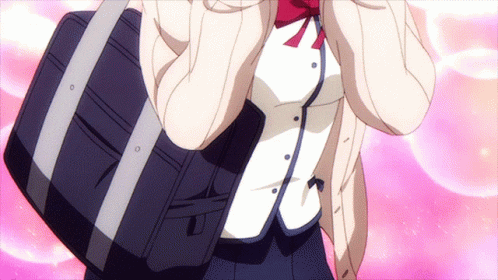 Harem comedies are very common in the anime universe. Some are too boring to be watched, and almost all follow the same paradigm and setting. But this anime has something new to it, the story is hilarious and is very different from the casual harem anime. I am enjoying the anime so far. You should give a try to this series. 
2.

Blade of the Immortal
Genre: Action, Drama, Gore, Historical 
Premiere Date: October 10 
Where to Watch: Amazon Prime
The story follows a swordsman who's cursed with immortality by a centuries-old nun for having killed hundreds of samurai. As penance, he sets out to kill a thousand evil men. On his journey, he meets a young girl, Rin, who has her own vengeance to seek against the sword school whose members slaughtered Rin's family. Rin and Manji journey together, each hoping to find some kind of peace. 
This is the second anime adaptation of the Blade of the Immortal manga, which ran from 1993 to 2012. The series became well known for its realistic art style and gruesome violence. 
1.

B
eastars
Genre: Drama, Fantasy, School 
Premiere Date: October 9 
Where to Watch: Netflix 
The story follows the main character name Regoshi the wolf, a member of the drama club. Despite his menacing appearance, he has a very gentle heart. Throughout most of his life, he has always been an object of fear and hatred by other animals, and he's been quite accustomed to that lifestyle. But soon, he finds himself becoming more involved with his fellow classmates who have their own share of insecurities and finds his life in school changing slowly. Beastars is basically Zootopia, but maybe just a bit more grown-up and also an anime. 
In a world populated by anthropomorphic animals, herbivores and carnivores coexist with each other, but for the young animal of Cherryton Academy, school life is filled with hope, romance, distrust, and anxiety. This series is so far everything I wanted it to be. It's just so amazing and beautiful to look at.
Beastars is a psychological, romantic, fantasy, mystery Drama, so there is something for nearly everyone. The opening song is turning out to be among my favorites this season, so catchy and creative. You should give it a shot and you could end up finding something you really like.
Honorable Mentions:
1. Assassins Pride
2. Choyoyu! High School Prodigies Have It Easy Even In Another World
3. Welcome To Demon School, Iruma-kun!
4. Null And Peta
So, which anime series are you most looking forward to this fall? Let me know in the comments below.
gigglingdonkey
I'm a 22 year old Anime blogger, currently studying for my masters in finance and control. To be honest, I have absolutely no desires to become a taxman. I am just an ordinary guy with everything to lose!