Top 7 Fall Anime Sequels to Put on Your Watch List
The fall season of anime is notoriously some of the best every year. This Anime Fall 2018 season is also no exception. Plenty of anime fans would, of course, be anticipating some new series to follow but there are also plenty of us just itching to catch the new seasons and sequels of our favorite anime.
So Don't worry, our Otaku fan we are here at anime world got you covered, Check out our top picks for fall anime sequels to put on your watch list.
7. Fairy Tail: Final Season
https://youtu.be/JXYQ_v_hFzM
Genre: Action, Adventure, Comedy, Fantasy, Magic, Shounen
Release Date: Oct 7, 2018
Origins: Manga
It has been 4 years since the last season of Fairy Tail anime back in 2014. And on Oct 7 this year, Fairy Tail fans will get to see its final season which is likely to adopt the final arc of Fairy Tail originally a manga. The final season will continue to follow the unlikely duo of Natsu and Lucy as they search for their former teammates to convince them to rejoin the guild.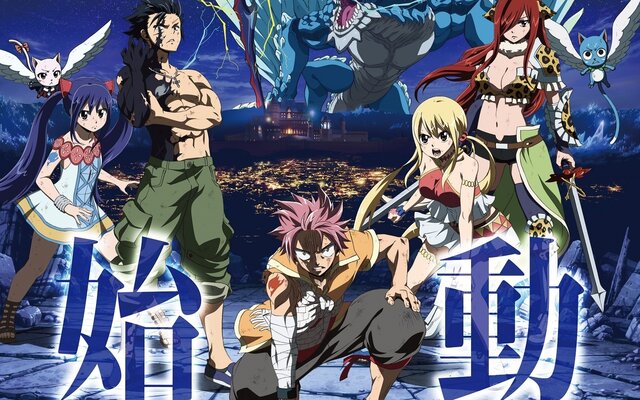 However, this is easier said than done. New enemies will test the mages in unbelievable ways. Their incredible powers and prominent personalities will inevitably cause a big clash that our heroes must overcome if they ever plan to rebuild guild.
6. Senran Kagura: Ninja Flash
https://youtu.be/YgNVEIRKjiA
Genre: Action, Adventure, Comedy, Ecchi, School
Release Date: Oct 13, 2018
Origins: Game
Another series where fans waited many years for a new sequel finally gets a new series. It's been 5 years since the first series aired and fans of the series have rightfully been waiting and looking forward to this. Senran Kagura tells the story of these five girls and their secret journey to complete their shinobi training.
The journey quickly becomes more complicated than they expect though when a darker, more sinister group of shinobi reveal themselves. Not only do they know of the girls at the Hanzo Academy, but they seem fully intent on and capable of proving themselves to be the superior, modern day shinobi. It's always a nice feeling to see a series you've waited years for a season 2 finally get a sequel.
5. Golden Kamuy Season 2
https://youtu.be/4oSQzn9BVBQ
Genre: Action, Adventure, Historical, Seinen
Release Date: Oct 8, 2018
Origins: Manga
Following the success of the first season, Golden Kamuy will make a return with its second season, starting on October 8, 2018. Judging by the good reception with the first season, we can expect the same quality from this next season. In Hokkaido, the far northern lands of Japan, Sugimoto survived the Russo-Japanese war of the Meiji era. Nicknamed "Sugimoto the Immortal" during the war, he now seeks the riches promised by the gold rush in hopes of saving the widowed wife of his now deceased comrade from the war.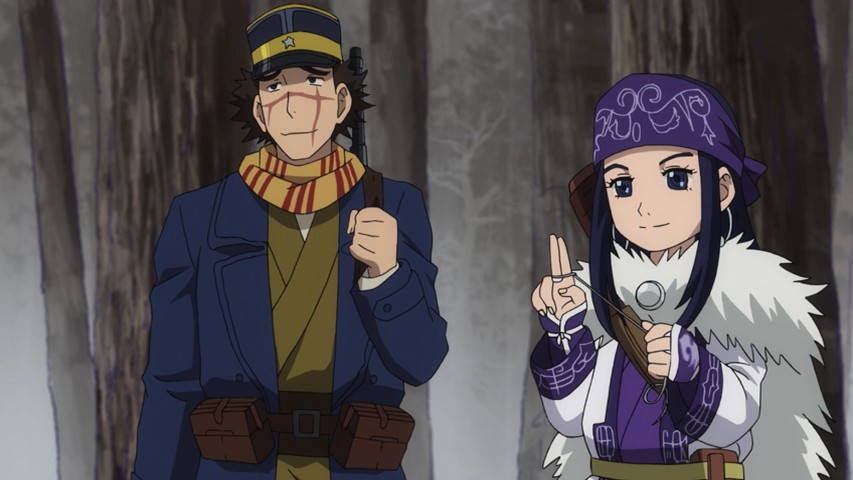 During his hunt of gold, he finds hints of a hidden stash of gold by corrupt criminals. Partnering with an Ainu girl that saves his life from the harsh climates of the north, they venture into a survival adventure to racing against the criminals that seek the hidden stash. Other than that, there are not much to say about this series except than: be patient and enjoy this series as a whole. Things will only get better and better.
4. A Certain Magical Index Season 3
https://youtu.be/h5gU1PcyOC4
Genre: Action, Magic, Sci-Fi, Super Power
Release Date: Oct 9, 2018
Origins: Light Novel
The long-awaited third season of A Certain Magical Index will hit small screens soon, and fans couldn't be happier. The series follows Kamijou Touma, a resident in Academy City who, unlike most of the city's esper population, lacks magical abilities. Well, unless you count his right hand which possesses "Imagine Breaker," a skill that neutralizes any other powers. Outside of this ability, Touma leads a pretty normal life.
That is until a girl called Index unexpectedly shows up at his apartment. Hiroshi Nishikiori returns to direct the series along with script supervisor Hiroyuki Yoshino and lead character designer Kiyotaka Haimura. The magical adventures of Touma, Index, and the other magicians will continue this fall.
3. Tokyo Ghoul: re Season 2
https://youtu.be/4jNfjkXZBoo
Drama, Horror, Mystery, Psychological, Seinen, Supernatural
Release Date: Oct 9, 2018
Origins: Manga
Despite the not-so-successful reception of the first Tokyo Ghoul re-season, the anime in overall still receives huge popularity. Furthermore, there are still lots more going on after the first season and this second season is expected to cover the rest of the story. Tokyo Ghoul: re Season 2 will pick up where the season one finale left off.
Personally, I didn't have time to catch the 1st season of Tokyo Ghoul re, people keep telling me the 1st season is not so great, and boring too. I hope 2nd season will do better than the Season 1.
2. Jojo's Bizarre Adventure Golden Wind
https://youtu.be/dX6QlfK76ec
Genre: Action, Adventure, Shounen
Release Date: Oct 5, 2018
Origins: Manga
The legendary anime series finally back on track with its fifth season: Jojo's Bizarre Adventure Golden Wind. According to the original manga, the story will continue with Jotaro asking Koichi to come to Naples, Italy to investigate a man called Haruno Shiobana, whose real identity turned out to be Giorno Giovanna.
Afterward, the story turns towards Giorno and focuses on his path on rising to the top of the Passione mafia group, thus, making it a mafia band of honor. Needless to say, Jojo's Bizarre Adventure is an extremely famous series among manga/anime community. And naturally, tons of people are anticipating for this upcoming fifth season – Golden Wind. Unless you are not into anime.
1. Sword Art Online Alicization
Genre: Action, Fantasy, Game, Sci-Fi
Release Date: Oct 7, 2018
Origins: Light Novel
This is the third installment of the Sword Art Online franchise, as we can expect this third installment of this franchise also have full of excitement, action, and adventure. Fans will finally get to see what Kirito's been up to after the events of Sword Art Online Movie: Ordinal Scale.
Only this time around, our hero will step into a virtual medieval world called "Underworld." The company behind this new virtual world, Rath, wants to develop a new technology called the Soul Translator by creating digital copies of newborns' souls and putting them in Underworld. To help them achieve their goal, they hire Kirito to raise the AIs as naturally as possible. But first, they erase Kirito's memories.
What anime are you most excited for this fall? What would you add to this list? Let us know in the comments below!
gigglingdonkey
I'm a 22 year old Anime blogger, currently studying for my masters in finance and control. To be honest, I have absolutely no desires to become a taxman. I am just an ordinary guy with everything to lose!