Top 7 Best Spring 2020 Anime to Put on Your Watchlist
Are you ready for yet another great season of anime? As the Winter 2020 anime season comes to a close, it's time to start thinking about what the Spring 2020 season has in store. As always, it seems like there are too many can't-miss anime series this year.
2020 seems to be an exciting year for anime, especially with anime Spring 2020. There are plenty of shows to get excited about this Spring 2020 season.  Shows like the fan-favorite Kingdom, Fruits Basket, Kaguya-sama: Love is War, and Food Wars are going to be getting long-awaited new seasons. There is also plenty of brand new series that look like they'll be wonderful additions to the anime watch list.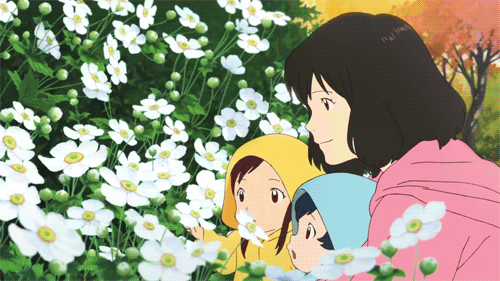 These include a brand new anime called BNA, Arte, Tower of God and for the Rom-com anime fan Sing "Yesterday" for Me. With people everywhere, the planet practicing social distancing to avoid the coronavirus now's the right time to dive into a fresh new anime.
7. Kingdom Season 3
Genre: Action, Super Power, Fantasy
Premiere date: March 21, 2020
For those who may not hear about this series, Kingdom is originally an epic historical manga written by Yasuhisa Hara. The Kingdom is a series set during the Warring States period in China. It tells the story of China's Warring States period and many characters are actual real-life people.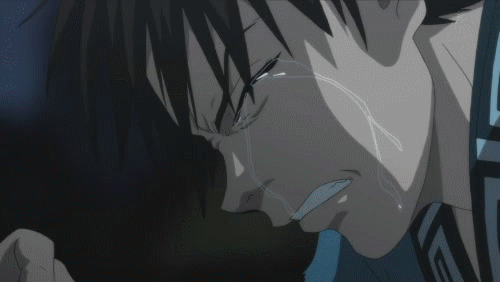 It follows Li Xin, a young man who wants to be one of the greatest generals who ever lived, and Ying Zheng, a man aiming to unite all of the different states under one nation. For Kingdom fans, it is definitely a very long wait, but finally, get ready because the war of Kingdom has not ended yet.
6. Sing "Yesterday" for Me
Genre: Slice of Life, Drama, Romance, Seinen
Premiere date: Apr 5, 2020
The coming-of-age story follows a university graduate named Rikuo, a boy without much ambition in life, who takes on a job at a convenience store. Rikuo still has a crush on his senior Shinako, who is beginning a teaching career, and who shows up in the store one day.
Rikuo's relationships with the girls, and his feelings about his life, keep changing as the story evolves. That's bringing in other important characters like a strange high school dropout, Haru Nonaka, and her pet raven.
5. Kaguya-sama: Love is War Season 2
https://youtu.be/IWvLpPkONzM
Genre: Comedy, Psychological, Romance, School, Seinen
Premiere date: Apr 11, 2020
The Tsundere character trope is commonly used in the romance anime genre that it's almost starting to get a little drive you up the wall. But The show managed to win over a lot of fans with its bold, eclectic and hilarious narrative.  The series has most lovable anime characters, like Chika Fujiwara and our protagonist Kaguya and Miyuki and the most relatable character among them is Ishigami kun, I know we weebs can relate to him.
The series focused on a naive high school duo who tried to make the other confess their feelings, giving a fresh perspective to the users of the rom-com anime genre. With their egos on the line, Kaguya and Miyuki would go to avoid confessing their obvious love for each other. So, who's going to win this battle of love? The story will only get more interesting and hilarious from here. So, if you are already fans of the anime, do not miss this one.
4. Food Wars Season 5
https://youtu.be/z4y0L3NcnJo
Genre: Ecchi, School, Shounen
Premiere date: Apr 11, 2020
Food Wars! is one of the most unusual of the major Shonen Jump hits. However, its strange yet incredibly fascinating depiction of food is simply out of this world. The tasty anime series will be returning in the spring season to adapt the last two arcs from the Manga namely the Beach exam and the BLUE arc, featuring a new antagonist, along with many new crazy dishes that make you wonder if they are real.
In the heated final season of Food Wars! Shokugeki no Soma, Yukihira Soma, and the Totsuki Academy are set to compete in The Blue! An official teaser released featured Erina, Takumi, Megumi, and Soma who are set to be the main characters in the upcoming beach Exam and BLUE arc. In the teaser, Takumi is seen with a mezzaluna. Now, we can't help but wonder what the fifth season holds for us.
3. Fruits Basket Season 2
Genre: Slice of Life, Comedy, Supernatural, Drama, Romance, Shoujo
Premiere date: Apr 7, 2020
Generally rebooting anime doesn't turn out so great, every so often hard-core anime fans (weebs) simply didn't like the remaking of their favorite original anime. But it is different for Fruits Basket original anime was released in 2001. Then 18 years later, they decided to reboot it. Its 2019 reboot version was a huge success not only because of its high production value but also because of its loyalty to its source.
Season 1 of the new Fruits Basket anime covered the same narrative ground as the 2001 anime, but Season 2 will continue to focus on the relationships between Tohru Honda and Yuki and Kyo Sohma. The addition of two new characters Machi Kuragi and Kakeru Manabe will add more twists and turns to the Natsuki Takaya's classic shojo manga and slice of life anime.
2. Brand New Animal (BNA)
https://www.youtube.com/watch?v=wHuHpB7EjK8
Genre: Action, Super Power, Fantasy
Premiere date: March 21, 2020
BNA is set in the 21st century in which, beasts who had been hidden in the darkness of history began to reveal their existence. In the new world, anthropomorphic animals continue to be the subject of violent racism throughout Japan. For the past 10 years, this has caused most of them to congregate in their own city Anima City.
One day, a high school student named Michiru suddenly turns into a tanuki person. After going to live in Anima City, where she meets wolf Ogami Shiro, she goes on to investigate why she became an animal and gets mixed up in even stranger events in the process.
What stands out about this anime is the studio producing the series. Studio Trigger is known for having one of the most supportive fan-base and their track record support it. BNA is very much your usual Trigger show. The plot is all around not that hard to predict, but it's surely well done and presented in such a way that it's enjoyable to follow along with.
 1. Tower of God
Genre: Action, Adventure, Mystery, Drama, Fantasy
Premiere date: Apr 02, 2020
Tower of God' first gained immense popularity when it was released as a web manga by Lee Jong-hui under the pseudonym Slave In Utero. The Korean Webtoon was later read by over 5 million readers from all over the world and it's been quite some time since its fans have been demanding an anime adaptation of it.
Tower of God is not only one of the most anticipated fantasy anime of spring 2020, but across all genres. Tower of God is about Bam and Rachel has been trapped under a mysterious tower for most of their lives. When they're finally able to enter the tower, they must face a variety of challenges and opponents.
The first episode seems promising, the anime gives you a vibe of good adaptation of sword art online and animated adaptation of the hunger games. This series is so far everything I wanted it to be. It's just so amazing and beautiful to look at.
Honorable Mentions:
1. Ascendance of a Bookworm: Season 2
2. Appare Ranman!
3. Listeners
4. Arte
5. Given movie
Note:  My Teen Romantic Comedy SNAFU Climax season 3, Re: Zero Season 2, Sword Art Online: Alicization – War of Underworld  Season 2,  has been postponed due to the pandemic, the release of the new Violet Evergarden movie has also been postponed to an unannounced date.
gigglingdonkey
I'm a 22 year old Anime blogger, currently studying for my masters in finance and control. To be honest, I have absolutely no desires to become a taxman. I am just an ordinary guy with everything to lose!