Top 5 Josei Anime, 18+ Only
You should play this Josei Anime music playlist while you read this article. Enjoy!(๑✧∀✧๑)
What is Josei anime?
The kanji for Josei, 女性 (じょせい) literally means "Female".
However, it is not just an anime genre for females; It describes anime that appeals to people who are not seeking escapism but the realities of life.
From adult hardships and human conditions such as; change, desire, resentment, unrequited love, conceit and mistrust, Josei anime are great for audiences looking for relatable life and love stories.
The close and personal look into the characters' thought process and experiences stirs up our own experiences and brings about empathy within us. Seeing common misunderstanding from another person's perspective as a whole will ultimately raise our own emotional intelligence (EQ) and bring higher awareness to our social relationships as well.
We will begin attempting to put ourselves in another's shoes just as we do watching the characters go through the "this world is cruel" storyline. (残酷な。。。)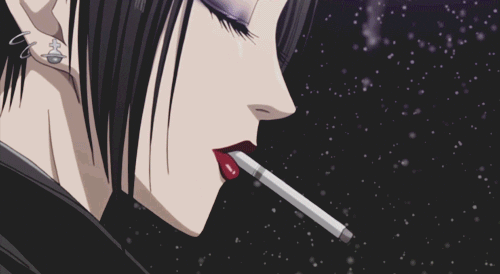 Character and relationship development are crucial elements in Josei Anime, which is actually also an important criteria when people rank their favorite animes. 
We've picked out some of the best for this list, so get ready for some serious talks and some serious feels with these anime.
5. Violet Evergarden 
There is no doubt about it, visually wise, this anime is at a whole new level "aesthetically pleasing". Not only is the animations artistic, but the script between the characters hits so close to home in the most warm and poetic manner.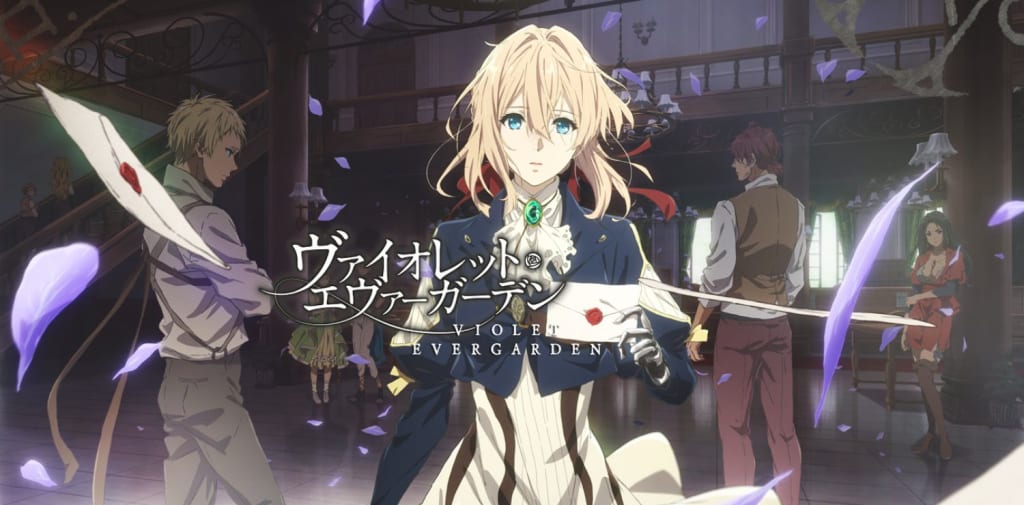 Violet Evergarden, is the female protagonist in the story working as a new Auto Memories Doll. The dolls provides letter writing services to those who wish to send their true intentions to their loved ones.
Due to her upbringing, we can see how she struggles to find the right words to write and this hinders her profession and offends her clients. Through each requests, she begins to find her own heart and her true self to deliver the right words that aligns with the sender and recipient.
Violet Evergarden is an orphaned child, and growing up in the army trained to be a deadly weapon has its own repercussions. Although it is not an action-packed anime, viewers seeking character development and prose will find themselves loving this animation made by Kyoto Animations.
4. Nana (Rated R)*
Written by Ai Yazawa, the story happens when two complete strangers, both name Nana, become roommates in Tokyo.
The two young adults have completely different personalities, but they began caring for the other's well being and started confiding in each other on their life's tribulations and dreams while in the midst of ambiguous life situations.
Here is a video praising the character development and storyline in the anime.
If you enjoy being enveloping yourself in J-rock, you will enjoys this anime immensely. I was inspired seeing Nana chase her dreams of becoming successful and to ultimately make a name for herself.
3. Natsuyuki Rendezvous
Ryousuke Hazuki is a young lad who is completely enamored by a local floral shop owner, Rokka Shimao. In order to catch a glimpse of her, he makes a purchase from her shop daily.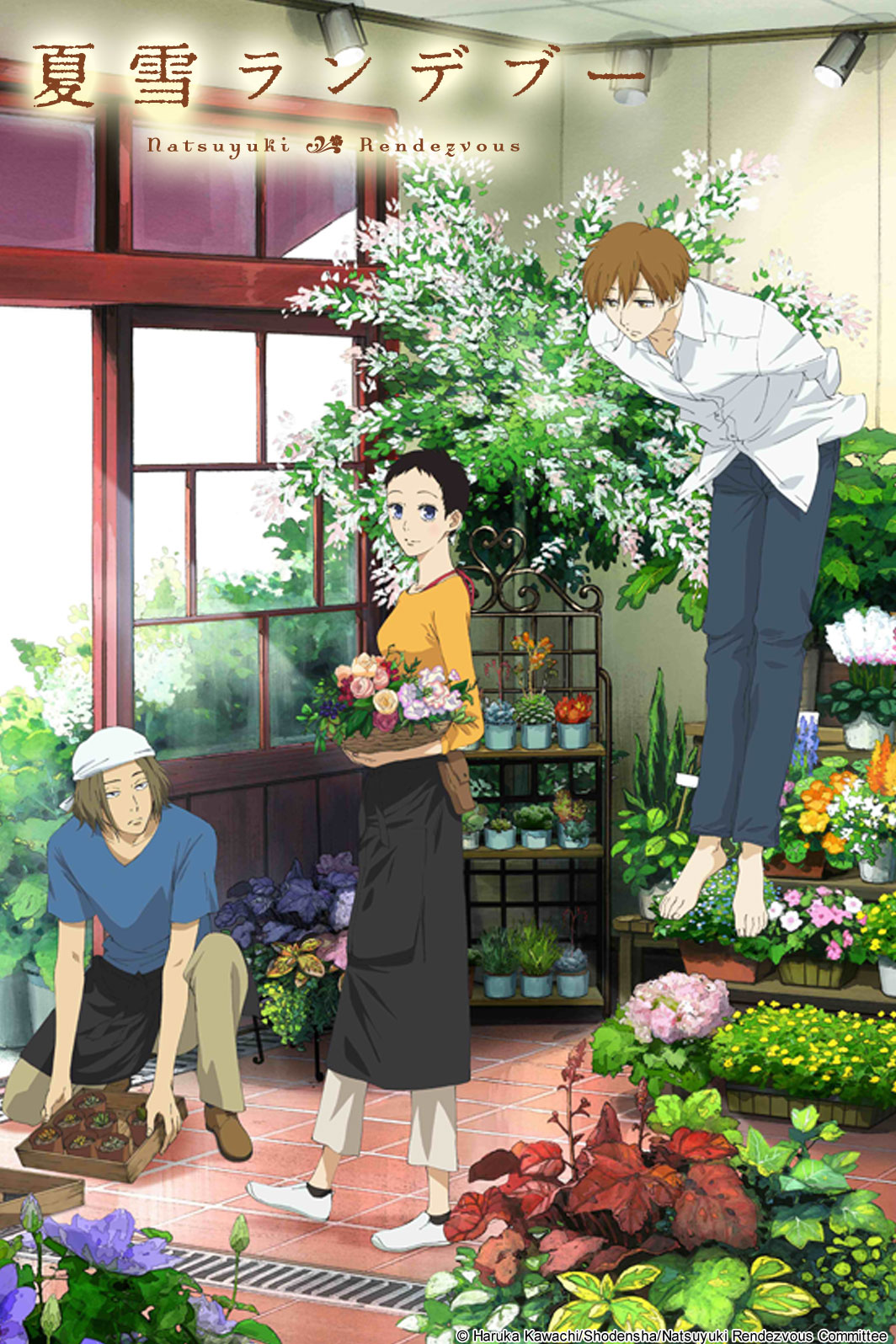 One day, a "help wanted" sign at the store was posted, so he decided to get a part-time job at the flower shop. However, before he could make a move on her, he met Rokka's deceased husband; a ghost who can't seem to leave her side.
Her dead husband, Atsushi Shimao has quietly watched over Rokka ever since he passed three years ago. However, Hazuki is the first person to ever see Shimao's ghost form.
The two man quickly saw each other as love rivals: the jealous Shimao attempts to hinder Hazuki's advances, while Hazuki urges Shimao to simply pass on like everyone else. Both men refuses to give in, so how will Rokka react when she finds out her dead husband is still around her and her new helper's feelings for her? This anime revolves around the topic of death, grief, love and life. To those who enjoy learning about flowers, love and philosophy, this anime is made for you.
2. Usagi Drop* 
As we have briefly introduced in our  Top 10 Best Anime Dads  article, the plot follows thirty-year-old Daikichi as he becomes the guardian of Rin, the illegitimate six-year-old daughter of his grandfather.
Daikichi had no reason to do so, and it is not in his favor to take care of another child, but he does so anyway just because it is the humane thing to do.
Usagi Drop addresses Parenthood; assuming responsibility for the sake of the other, caring for another person other than yourself, and sacrifice, is no small task. What is his motivation in giving up his freedom and assuming all financial burdens from nurturing a child? You would have to watch it to find out!
(。◝‿◜。)
1. Paradise Kiss (Rated R)*
"Yukari is a typical high-school student who listens to her parents and attends school everyday. As she starts to question her way of life, she encounters a group of fashion design students who has a clothing label known as "Paradise Kiss".
The group needs to find a model to showcase their designs in an up-coming fashion show and decides to pick Yukari instead. Initially, Yukari was reluctant to be associated with this seemingly eccentric group, but eventually, she realises that they are really nice people.
Furthermore, their passion and enthusiasm to follow their ideals and dreams make Yukari realise that she has not been enjoying her life and this motivated her to pursue her own dreams." – Animenewsnetwork.com
Why is it 1st of this list? Well, firstly, the complexity of the characters in this anime and the revelation of their own dark moments draws a realistic bridge between life and fiction.
The difficult issues addressed in this anime such as sex, consent, rape, trauma bonding, cross-dressing; all of this besides seeing a creative company trying to survive in a cut throat fast-paced society makes it almost a documentary.
Another piece by Ai Yazawa, Paradise Kiss is all the working adult problems you can imagine wrapped up in a 12 episode anime. In addition, the story unravels in a raw but tasteful manner following the protagonist's "first time" in every context.
Oh yes, I forgot to mention…
All above anime listed will make you cry.
Watch at your own risk…heheヽ(*≧ω≦)ノ
I hope you will find this list useful for your future anime adventure! Let us know which is your favorite niche yet heart-wrenching and dire anime you've ever watched down in the comments section below!
*Live Action series available as well.
Crystalmochi
UltraMunch Lead Editor. I enjoy teaching others about Japanese culture, health, and fashion! I love anything fluffy and cuddly. Speaks, sings, breathes anime. Follow on Twitter