Top 10 "Strange World" Anime Series
Hey folks! How familiar and comfortable we are in our own lives, got about our daily routine in the same old mundane way, however, what if we were suddenly transported and trapped in a strange world, how haunting that would be? The anime itself has used this idea of a strange world, and this list is perfect if you are looking for the best strange world anime!
So Without Any Further Ado, Let's Get Onto This List!
10. Date A Live
Itsuka Shido was a high school boy living a normal life.  But on the last day of spring holidays something went wrong, which was known as Space quake, which wrecked the town and girl in armor appeared told as "Special Disasterous Designated Creature: Spirit," by his sister who was the reason behind that spacequake and was revealed that she was the leader of the organization which dealt with spirits. Her sister told her to date her and make her fall in love so that they can save the world.
9. Death Parade
After death, there is no heaven or hell, only a bar that stands between reincarnation and oblivion. There the attendant will, one after another, challenge pairs of the recently deceased to a random game in which their fate of either ascending into reincarnation or falling into the void will be wagered. Whether it's bowling, darts, air hockey, or anything in between, each person's true nature will be revealed in a ghastly parade of death and memories, dancing to the whims of the bar's master.
Welcome to Quindecim, where Decim, arbiter of the afterlife, awaits! Death Parade expands upon the original one-shot intended to train young animators. It follows yet more people receiving judgment—until a strange, black-haired guest causes Decim to begin questioning his own rulings.
8. Log Horizon
In the blink of an eye, thirty thousand bewildered Japanese gamers are whisked from their everyday lives into the world of the popular MMORPG, Elder Tale, after the game's latest update unable to log out. Among them is the socially awkward college student Shiroe, whose confusion and shock lasts only a moment, as a veteran of the game, he immediately sets out to explore the limits of his new reality.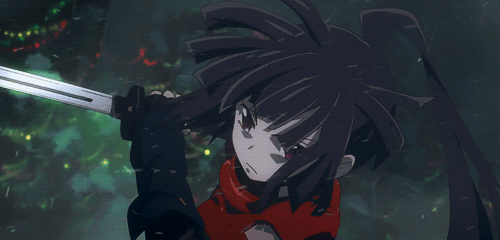 A tale of fantasy, adventure, and politics, Log Horizon explores the elements of gaming through the eyes of a master strategist who attempts to make the best of a puzzling situation.
7. The Vision of Escaflowne
Hitomi Kanzaki is just an ordinary 15-year-old schoolgirl with an interest in tarot cards and fortune telling, but one night, a boy named Van Fanel suddenly appears from the sky along with a vicious dragon. Thanks to a premonition from Hitomi, Van successfully kills the dragon, but a pillar of light appears and envelopes them both. As a result, Hitomi finds herself transported to the world of Gaea, a mysterious land where the Earth hangs in the sky.
In this land, Hitomi soon discovers that Van is a prince of the Kingdom of Fanelia, which soon falls under attack by the evil empire of Zaibach. In an attempt to fight them off, Van boards his family's ancient guymelef Escaflowne a mechanized battle suit but fails to defeat them, and the family ends up destroyed. Now on the run, Hitomi and Van encounter a handsome Asturian knight named Allen Schezar, whom Hitomi is shocked to find looks exactly like her crush from Earth. Then Hitomi and Van fightbacks to the evil empire of Zaibach.
6. Overlord
The final hour of the popular virtual reality game Yggdrasil has come. However, Momonga, a powerful wizard and master of the dark guild Ainz Ooal Gown, decides to spend his last few moments in the game as the servers begin to shut down. To his surprise, despite the clock has struck midnight, Momonga is still fully conscious as his character and, moreover, the non-player characters appear to have developed personalities of their own!
Confronted with this abnormal situation, Momonga commands his loyal servants to help him investigate and take control of this new world, with the hopes of figuring out what has caused this development and if there may be others in the same predicament.
5. Gate: Thus the JSDF Fought There!
Off-duty Japan Self-Defense Forces (JSDF) officer and otaku, Youji Itami, is on his way to attend a doujin convention in Ginza, Tokyo when a mysterious portal in the shape of a large gate suddenly appears. From this gate, supernatural creatures and warriors clad in medieval armor emerge, charging through the city, killing and destroying everything in their path. With swift actions, Youji saves as many lives as he can while the rest of the JSDF direct their efforts towards stopping the invasion.
Three months after Youji has been tasked with leading a special recon team, as part of a JSDF task force, that will be sent to the world beyond the gate—now being referred to as the "Special Region." They must travel into this unknown world in order to learn more about what they are dealing with an attempt to befriend the locals in hopes of creating peaceful ties with the ruling empire. But if they fail, they face the consequence of participating in a devastating war that will engulf both sides of the gate.
4. 12 Kingdoms
Nakajima Youko is your average somewhat timid high school student. One day, a strange man named Keiki appears before her, swearing allegiance. Before she could properly register what was happening, demon-like creatures attack Youko and her friends, after which they are pulled into a different world.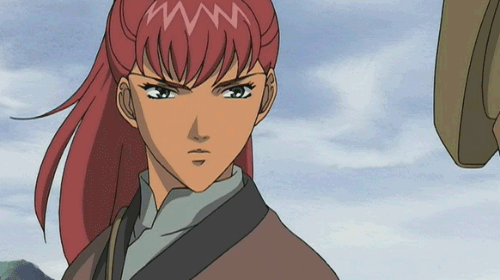 A world unlike what she has ever known. Separated from Keiki, Youko and her friends must do whatever they can if they wish to survive in this new world.
3. No Game No Life
The mysterious god welcomes Sora and Shiro to Disboard, a world where all forms of conflict—from petty squabbles to the fate of whole countries—are settled not through war, but by way of high-stake games. This system works, thanks to a fundamental rule wherein each party must wager something they deem to be of equal value to the other party's wager. In this strange land where the very idea of humanity is reduced to child's play.
The indifferent genius gamer duo of Sora and Shiro have finally found a real reason to keep playing games: to unite the sixteen races of Disboard, defeat Tet, and become the gods of this new, gaming-is-everything world.
2. Re: Zero
When Subaru Natsuki leaves the convenience store, the last thing he expects is to be wrenched from his everyday life and dropped into a fantasy world. Things aren't looking good for the bewildered teenager; however, not long after his arrival, he is attacked by some thugs. Armed with only a bag of groceries and a now useless cell phone, he is quickly beaten to a pulp. Fortunately, a mysterious beauty named Satella, in hot pursuit after the one who stole her insignia, happens upon Subaru and saves him.
In order to thank the honest and kindhearted girl, Subaru offers to help in her search, and later that night, he even finds the whereabouts of that which she seeks. But unbeknownst to them, a much darker force stalks the pair of the shadows, and just minutes after locating the insignia, Subaru and Stella are brutally murdered. However, Subaru immediately reawakens to a familiar scene—confronted by the same group of thugs, meeting Satella all over again—the enigma deepens as history inexplicably repeats itself.
1. Sword Art Online
Kazuto Kirigaya, nicknamed "Kirito," is among the lucky few enthusiasts who get their hands on the first shipment of the game. He logs in to find himself, with ten-thousand others, in the scenic and elaborate world of Aincrad, one full of fantastic medieval weapons and gruesome monsters. However, in a cruel turn of events, the players soon realize they cannot log out; the game's creator has trapped them in his new world until they complete all one hundred levels of the game.
In order to escape Aincrad, Kirito will now have to interact and cooperate with his fellow players. Some are allies, while others are foes, like Asuna Yuuki, who commands the leading group attempting to escape from the ruthless game. To make matters worse, Sword Art Online is not all fun and games: if they die in Aincrad, they die in real life. Kirito must adapt to his new reality, fight for his survival, and hopefully break free from his virtual hell.
What would you add to this list? Please let us know what you think in the comments below!
gigglingdonkey
I'm a 22 year old Anime blogger, currently studying for my masters in finance and control. To be honest, I have absolutely no desires to become a taxman. I am just an ordinary guy with everything to lose!