Top 10 Must Watch Anime of Spring 2019
Are you ready for yet another great season of anime? As the Winter 2019 anime season comes to a close, it's time to start thinking about what the Spring 2019 season has in store. As always, it feels like there are too many can't-miss anime series this year.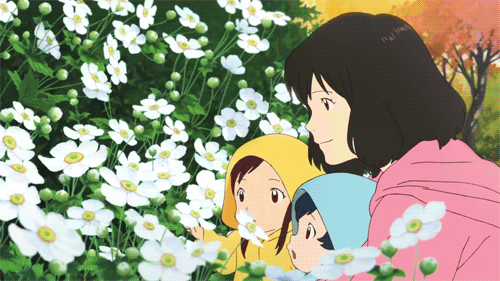 The April will premiere took a hit this year, but there are still plenty of shows to get excited about. While taking down a fandom monolith like One-Punch Man 2nd season is no easy feat, and Fruits Basket enthusiasts are nothing to sneeze at and ufotable's adaptation of Demon Slayer could turn into a standout hit.
Let's look ahead at some of the most anticipated anime of the Spring 2019 season!
10. Why are you here Sensei!?
Aired: Apr 8, 2019
Genres: Comedy, Ecchi, School, Seinen
https://youtu.be/S-_fNwPSEno
17-year-old Ichirou Satou is an average teenager who always happens to find himself in perverted situations with his teacher, Kana Kojima. Follow this erotic love comedy about their mishaps throughout their daily lives and how Ichirou and Kana choose to handle them.
9. We Never Learn
Aired: Apr 7, 2019
Genres: Comedy, Harem, Romance, School, Shounen
https://youtu.be/IA7v_70tQ3c
Yuiga is a student who is aiming for a scholarship because he comes from a poor family. His school gives him a condition: he can have a recommendation for a scholarship if he tutors his two beautiful classmates to help them get into the schools of their choice.
Ogata may be a scientific genius and Furuhashi a literature prodigy, but Ogata is aiming for a liberal arts school and Furuhashi is aiming for a science school. While his two students are each brilliant on one subject, they're hopelessly behind in the other. Will he ever be able to help them?
8. Philosopher's Grandson
Aired: Apr 10, 2019
Genres: Action, Comedy, Fantasy, Magic
A young man, who had surely died in an accident, was reborn in another world as a baby! After that, he was picked up by the patriot hero "Sage" Merlin Wolford and was given the name Shin.
He was raised as a grandson by Merlin and soaked up Merlin's teachings, earning him some shocking powers; however, when he became 15, his grandfather Merlin said, "I forgot to teach him common sense!" What kind of strange shenanigans will he get into? You'll have to watch to find out.
7. Blade Of Demon Destruction
Aired: Apr 6, 2019
Genres: Action, Demons, Historical, Shounen, Supernatural
https://youtu.be/5sHM_o729Cg
In Blade Of Demon Destruction, Tanjirou's entire family is attacked, and the sole survivor besides himself is his sister Nezuko – who has been transformed into a demon. Despite the change, there still appears to be some humanity left inside of her, prompting Tanjirou to embark on a journey to change her back.
Thus begins Tanjirou's quest to fight demons and turn his sister human again. The anime studio best known for its incredible CGI and its work on the Fate franchise, ufotable, is finally coming out with something that has nothing to do with the Holy Grail War.
6. 7 Seeds
Release Date: April 2019
Genres: Action, Adventure, Mystery, Drama, Horror, Romance, Sci-Fi, Shoujo, Psychologica
In the not too distant future, the world has a cataclysmic event that has seen all life on earth wiped off the face of the planet. Having foreseen this potential outcome the government selected 5 sets of seven young men and women and placed them into cryogenic sleep. Upon awakening. The remaining humans are placed into teams and thrust into the harsh new world.
This Netflix adaptation is based on a manga by Yumi Tamura that ran from 2001 – 2017. In total 177 chapters were released across 35 volumes. It's unknown how many episodes the first season has but we could potentially see 2 seasons of anime if they cover most of the source material.
5. Ultraman
Airing Date: 1 April 2019
Genres: Action, Fantasy, Superpower
Based on a manga series, this version of Ultraman is a sequel set forty years after the events of the original Ultraman. Shinjiro Hayata, son of Shin Hayata, who was the first Ultraman, has natural special power. One day, Shinjiro was attacked by unknown enemies. Ultraman saved the day and unmasked himself to show Shinjiro that he was his father.
Wearing an Ultraman suit provided by Mr. Ide, formerly a member of the  Science Special Search Party, Shinjiro throws down the gauntlet and helps his father. Then the real battle commences. One of several series snatched up by Netflix, the series is scheduled to arrive in the spring.
4. Carole & Tuesday
Aired: Apr 11, 2019
Genres: Sci-Fi, Music, Drama, Romance
Carole & Tuesday will take place 50 years in the future. Humanity has begun to migrate to Mars to settle the new wild frontier. Artificial Intelligence has largely replaced human beings as the main creator of culture and content for mankind. Into this world steps Carole, a girl working hard at a part-time job while dedicating her to becoming a musician.
Among riches in a totally different world lives Tuesday, a girl who dreams of strumming a guitar and singing a desire no one around here appreciates. By chance, the two meet and decide to embark on a revolutionary journey together. This series marks the return of Shinichiro Watanabe to the anime world. Watanabe is responsible for such classic series as Cowboy Bebop and Samurai Champloo, and hopefully, he can re-create that same magic for this series and these two individuals.
3. Isekai Quartet
Aired: Apr 10, 2019
Genres: Comedy, Parody, Fantasy
A mysterious switch appeared one day. Upon pressing it, they were sent to a different alternative world!! There are also characters from other alternative worlds gathered together…!?
If you're a fan of the isekai genre, you have to watch Isekai Quartet. This hotly anticipated series has characters from popular isekai anime, leaving their own worlds to visit another series. Characters from Re:Zero, Saga of Tanya the Evil, Konosuba, and Overlord will be traveling to each others' worlds and interacting with one another. Is that awesome or is that awesome?
2. One Punch Man Season 2
Airing Date: 3 April 2019
Genres: Action, Sci-Fi, Comedy, Parody, Super Power, Supernatural, Seinen
The anime world has scarcely ever been more hype than when the first season of this anime hit back in 2015. One-Punch Man, the anime and manga series about Earth's strongest hero who can defeat his enemies in just one punch, is finally ready to return with the second season of the anime more than three years after its first debuted.
The series follows Saitama, a young man who became so powerful that he can literally end every battle with a single punch. Saitama is on an endless search for a properly entertaining battle, something that eludes him even as he saves his city and the world again and again.
1. Fruits Basket 2019
Aired: Apr 6, 2019
Genres: Slice of Life, Comedy, Drama, Romance, Fantasy, Shoujo
A full 18 years after it originally aired, Fruits Basket is finally getting a much-needed reboot. It tells the story of teenage Tohru Honda, who moves into a house owned by the Sohma family, who seem normal at first, only to reveal that they can transform into the animals of the Zodiac. And when they're hugged by the opposite sex, they're most likely to become those animals. With Tohru, as the only woman in the house, hijinks ensued. But what made Fruits Basket truly great was how it balanced that comedy with some seriously dark tragedy.
The story of Tohru Honda's encounter with the enigmatic Sohma family was never fully adopted – the original anime only covered the first few volumes of Natsuki Takaya's original manga, making some significant changes to the end. The reboot will follow the dramatic shojo manga more closely, introduce new characters, and provide further insight into the existing characters' backstories.
What series are you most looking forward to this season? Let us know in the Comment Below
gigglingdonkey
I'm a 22 year old Anime blogger, currently studying for my masters in finance and control. To be honest, I have absolutely no desires to become a taxman. I am just an ordinary guy with everything to lose!