Top 10 Best Anime of 2019
The year keeps moving faster with every day, and the anime keeps coming. It's hard to believe that another year has come and gone, delivering so many fantastic anime series along the way. 2019 has been an unbelievable year in anime. It can be really difficult to sort through all of the available series to find the best of the best.  We should be sure to take a few moments to appreciate the very best of anime from this year.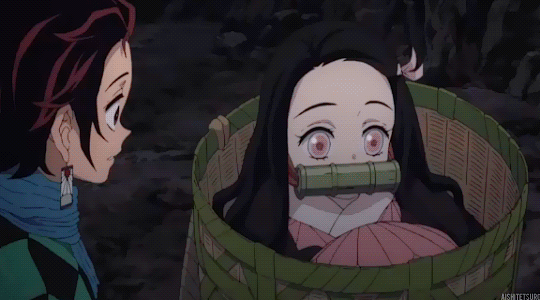 2019 anime introduces reboots of classics like Fruits Basket and Boogiepop Phantom, new seasons of wonderful shows like Mob Psycho 100 and Chihayafuru, and all-new adaptations of manga like Osamu Tezuka's 60s classic Dororo, as well as the more original series like The Promised Neverland, Demon Slayer and Vinland saga. There's arguably never been a more enjoyable time than now to be a fan of anime.  
10. Mob Psycho 100 II
Mob is a young boy who is a powerful esper, and his master, Reigen, is a fake psychic who runs a psychic consultation business and uses Mob to fix the issues he can't. Mob knows he shouldn't use his powers to hurt people, but when he's pushed too hard emotionally, he snaps and unleashes an uncontrollable amount of energy. 
The second season of Mob Psycho feels as though there wasn't a three-year break after the first season. This season finds Mob facing more powerful enemies with much higher stakes, but the message remains the same: empathy for other people is a much stronger power than ESP. But what makes both seasons great is that the sense of humor and heart on display. 
9. Fire Force
In an alternate universe, the world is besieged by a mysterious epidemic of spontaneous human combustion, transforming otherwise mild-mannered humans into ghoulish supernatural creatures known as "Infernals." Shinra Kusakabe, a third-generation pyrokinetic with aspirations of becoming a fire-fighting hero, enlists as a rookie firefighter of the Special Fire Force, a semi-religious order of pyromancers dedicated to exorcising Infernals and defending Tokyo from their persistent threat. 
Fire Force is one of the foremost visually impressive and distinctive shonen series of the year. The interesting story and a wide variety of cool characters with unique abilities will keep you hooked in. With a starkly rendered framework, thrilling fight sequences, and mischievous sense of fourth-wall-breaking humor, Fire Force is this year's hottest new action anime. 
8. 

Fruits Basket
Fruits Basket follows the story of Tohru Honda, a recently orphaned teenage girl who has begun to live with the Soma family. However, the Soma family is harboring a curse: when hugged by the opposite sex, some of the family members turn into an animal from the Chinese zodiac. Tohru gets to know the family and begins to teach them about love and compassion two things that aren't prevalent in the Soma household. 
This beautiful remake of the first original 2001 anime series is quite a nostalgia grab. The first season largely retells events that were already covered in the 2001 anime, but the improvements in art, animation, and a closer adhesion to the manga's original story put it head and shoulders above what was already a classic. 
7. 

O Maidens in Your Savage Season
The show follows the five girls of a high school literature club as they collectively start thinking about sex and adult relationships for the first time. They're all individuals attempting to figure out their feelings and sexuality, and their stories interconnect as they collectively support and sometimes impede each other. 
O Maidens in Your Savage Season are stressful, hilarious, awkward, heartwarming, melodramatic, cringeworthy, and absolutely brilliant. It ranges from more lighthearted, cute romantic fare to frank discussions and storylines about queer romance, teen pregnancy, and possibly inappropriate and sometimes definitely inappropriate relationships with adults. O Maidens in Your Savage Season may slip under the radar, but it undoubtedly deserves mention among this year's best. 
6.

Carole & Tuesday
Set in a distant future, where mankind has started moving to Mars, 'Carole & Tuesday' centers, two titular characters, who are worlds apart from one another. However, after a fateful encounter, their love for music unites them and they end up forming a band of their own to chase their dreams together. But in a world full of perfect A.I singers, will the originality in their voices find a place of its own? 
Carole & Tuesday marks the return of Shinichiro Watanabe as a director. Watanabe also created a few other memorable anime shows like 'Cowboy Bebop' 'Samurai Champloo' and 'Space Dandy'. There has always been something about his work that lures an international audience, and though 'Carole & Tuesday' did a fantastic job adding magic to the music anime. The songs are all bangers and the emotion and character animated in the performances feel real and unique.
5.

Dororo
Amid a terrible plague at the height of Japan's Warring States period, Lord Daigo Kagemitsu of the Ishikawa province makes a pact with 12 demons to save his region and secure a path towards a future of wealth and power in his region. In exchange, each of the demons collects on Kagemitsu's debt by taking body parts from his newly born son. The infant still manages to survive with the help of a noble medicine man, who ends up replacing all of his missing organs with primitive prosthetics. 
Set in Sengoku-era Japan, Dororo is a historical and supernatural thriller anime as the hero attempts to break the horrific curse that has befallen him. Dororo offers up a unique, daring, and fun narrative with a radical twist that you simply likely won't see coming. This anime is one of the best samurai anime to air in the last several years, but also one of the best animated in any genre. 
4.

Dr. Stone
Dr. Stone anime follows the story of Senku Ishigami, a genius, leek-haired high school student with a passion for astronomy and space exploration, and his oafish, lovable childhood friend Taiju Ōki as they attempt to rebuild civilization in the wake of a mysterious event that transforms every human being on the planet into stone for almost four thousand years. 
Its premise, to put it simply, is about a mad scientist who embarks on a quest to revive every human being on the planet and crack what caused their sudden affliction using nothing more than wits, brawn, guile, and pure ingenuity of science the shit out of this problem. If you are looking for an anime that'll cause you to feel just a tad bit smarter for having watched it, Dr. Stone is the anime for you. 
3. The Promised Neverland
The story follows Emma is an 11-year-old orphan living in Grace Field House, a self-contained orphanage housing her and 37 other orphans. They may not have a family, but they're surrounded by friends who love them and life just seems to be perfect. When Emma and her friend venture away from the orphanage, they discover that they're being raised as livestock in service of hungry demons.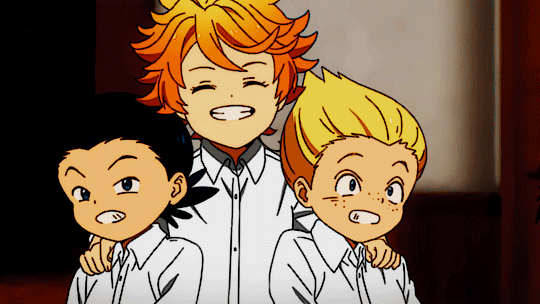 But what's best about The Promised Neverland is that the show never lets up on that initial momentum, and despite it being a show with very little actual action, each episode is dripping with tension, building towards one hell of a climax that satisfyingly wraps up the season. 
2.

Vinland Saga
When the news of a blossoming war between England and Denmark reaches a Danish settlement in Iceland, an old Viking is ripped from his peaceful hiding to protect the village.  Little does he know that his young son, Thorfinn, stowed away on his ship and they depart for a tragic adventure that will set the child on a bloody, painful path for revenge. 
This fantasy period piece is part drama, part action and filled with compelling characters and plotlines, and a whole lot of grief that comes within. There's no other anime quite like this, and the premise alone would make it worth a look. 
1.

Demon Slayer: 

Kimetsu

 No 

Yaiba
Kimetsu no Yaiba follows quite an unoriginal storyline where a young boy named Tanjirou Kamado helms on the responsibility of taking care of his family, after his father's death. Life seems to be going just fine for him and his family, until one day, everything comes crashing down. Tanjirou decides to visit a nearby village just to make some money by selling charcoal. But when he comes back home, he discovers that his entire family has been brutally murdered by demons and the only survivor his sister has been turned into a demon. Enraged by this, he embarks on a vengeful journey to destroy all the demons who killed his family. 
Demon Slayer's battle is the best looking of any anime this year and the action sequences are, quite frankly, out of this world, each unique from the last and grounded by tension. Even with a generic shounen formula, it outshines almost all anime out there with its outstanding production value. 
Honorable Mentions:
1. Run with the Wind
2. Kaguya Sama Love is War
3. Attack on Titan Season 3
4. My Roommate Is A Cat
Do you have a favorite you want to share with us? Let us know in the comment below.

Stay tuned for next week's article, Top 10-decade defining anime.

 
gigglingdonkey
I'm a 22 year old Anime blogger, currently studying for my masters in finance and control. To be honest, I have absolutely no desires to become a taxman. I am just an ordinary guy with everything to lose!