2021 was a fantastic year for anime and it was incredibly difficult to narrow this list down to just five. But I managed to make a list that I'm happy with. Honestly, any one of these could be number one on a list. So in no particular order, here are the best anime of 2021.
Honorable Mentions
Every single one of these deserves a watch, so they get a special shoutout.
Super Crooks
Irina: The Vampire Cosmonaut
Beastars, season 2
Tokyo Revengers
Zombieland Saga Revenge
MARS RED
MARS RED is an alternate history story about a military unit in 1920s Japan that's made up of, mostly, vampires. The squad's purpose is to hunt and recruit other vampires in Japan to boost up their numbers in case of war.
During the series, we spend a lot of time with each of the unit's members as they come to terms with their vampirism, how it affects their lives, and how they reminisce about their pasts.
The art style is beautiful, almost cinematic at times, and action scenes are awesome and intense. The direction is fantastic with beautifully composed shots that tell the story without much dialog.
Nomad: Megaloboxing 2
I hardly saw anyone talk about the second season of Megaloboxing and that is a shame.
The show picks up several years after the end of season 1. Gearless Joe is now a washed-up boxer fighting for chump change under the name, Nomad. He eventually makes his return to his old home that doesn't really want him as he wrestles with his future.
I was a bit skeptical at first about how they were going to do it, but the studio pulled it off with a story about redemption and self-forgiveness.
It's a really touching story and I found myself getting emotional at times seeing Joe strive to be the best and there for his family of sorts. We see these fighters put their lives on the line for glory and family.
Sonny Boy
A group of students suddenly find themselves in a black void, adrift, with no contact with the outside world. However, some discover that they have superpowers. Using their newfound powers, the students embark on a journey to return home as they fight for survival and each other.
Sonny boy is the best anime this year pic.twitter.com/Ow05mTWEtG

— Connorgod (@Connorgod4) October 14, 2021
Sonny Boy is a very introspective and dense show. It's one of those shows that you have to watch twice to get the full story and even then barely scratch the surface.
The show tackles philosophical ideas of society, mental illness, and the problems of a capitalistic society. Little by little, the show becomes more conceptual and experimental. You never know what you're gonna get in the next episode.
Jobless Reincarnation
Jobless Reincarnation was the best fantasy series of the year. It's an isekai where a hikikomori is reincarnated into a young mage, Rudeus, with the help of a strange god. Rudeus is thrown into an epic adventure, facing many challenges as he tries to return himself, and his friend, home.
It's a show with lots of personality. The music is this Renaissance-style soundtrack that really sets the mood. The animation is powerful with the best action scenes of the year. The character writing and dialog are fantastic. I enjoy just watching them talk and seeing their personalities bounce off one another.
ODDTAXI
Who knew that an anime about a taxi-driving walrus would be one of the best of the year?
ODDTAXI focuses on Odakawa, a 41-year-old taxi driver, who is implicated in the murder of an idol as the cops and yakuza hunt him down for the millions of yen that he's supposedly hiding.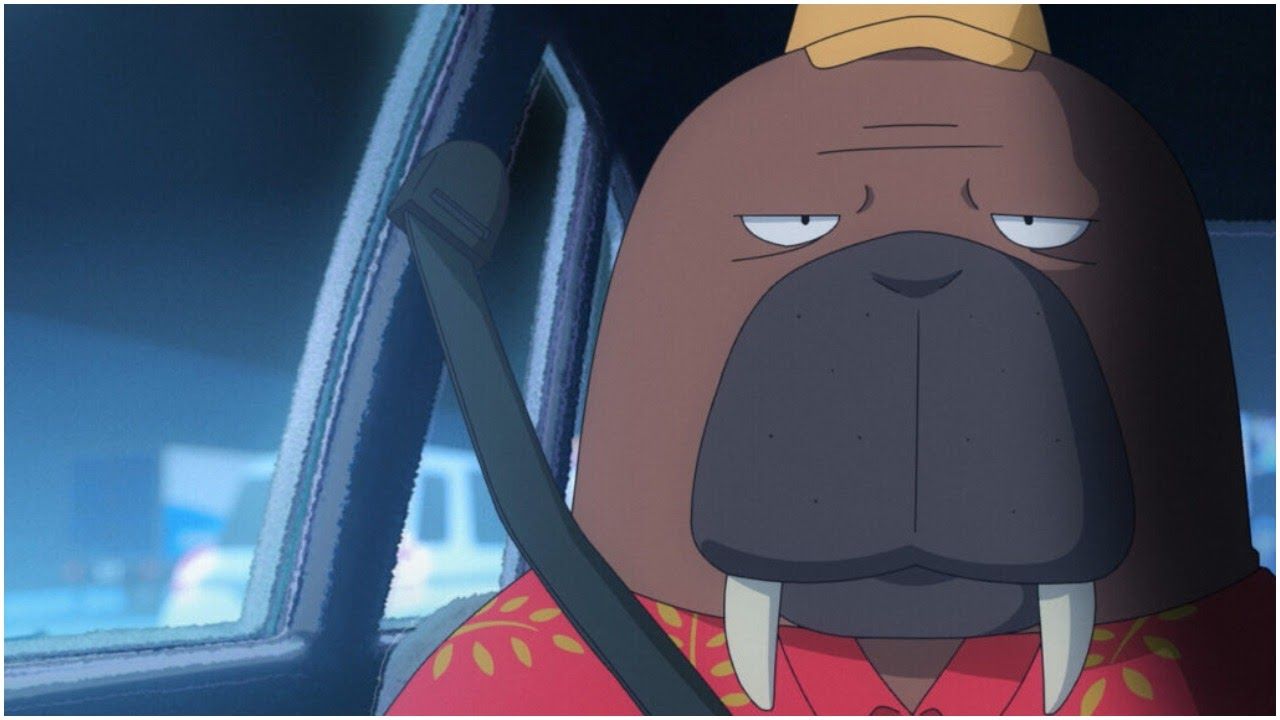 The show has a colorful cast of characters, all of them lovable with engaging personalities. The dialog is quick and witty with a charming art style. And just like Jobless Reincarnation, it's one of those shows where you just love to hear them talk.
All the characters have their problems, and in a weird way, you end up rooting for all of them to succeed (minus the bad guys).
And that's the list! What do you think? What was your favorite anime of 2021?