Studio Ghibli To Premiere First CG Animated Film
Long known for their touching tales and trademark 2D animation, Studio Ghibli is currently producing an adaptation of the Diana Wynne Jones novel Earwig and the Witch. This will be the studio's first feature-length foray into CG animation.
Titled Aya to Majo (Aya and the Witch), the film is currently scheduled to air on NHK in Japan this winter, as well as being selected for the 2020 Cannes Film Festival. This project is a joint effort from the father-son team of Hayao and Goro Miyazaki, who will be overseeing the adaptation and directing the film, respectively. Former president of Studio Ghibli Toshio Suzuki is set to produce.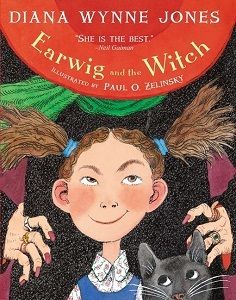 Suzuki was quoted as saying, "Can Aya and the Witch do well after corona? I thought about that many times when I was watching the early footage. Then I realized the big characteristic of the movie is Aya's wisdom. If only we have wisdom, we can overcome anything in any era. When I thought about that, I was relieved … If Pippi Longstocking is the story of the world's strongest girl, Aya is the story of the world's smartest girl."
Funnily enough, this is actually Hayao Miyazaki's second CG project. In 2018, he wrote and directed the short film Kemushi no Boro (Boro the Caterpillar). This is also the second time Studio Ghibli has adapted a Diana Wynne Jones novel, the first being 2004's Hauru no Ugoku Shiro (Howl's Moving Castle).
No footage or animation stills of the project have been released, as of this article's posting. Aya to Majo is currently set to premiere in Winter 2020 on NHK.

LAFworks
Fanatic to the extreme. When I'm not busy writing about or playing games, I can be found nerding out over mixed martial arts, heavy metal, and molecular gastronomy.