20 Years Later, Rurouni Kenshin Is Back!
Every decade has its handful of big series that dominates the discourse, though where you lived would have something to do with that. The Rurouni Kenshin series arrived in Japan in 1996 on Fuji Television and it had a solid nearly two year run on the network before it came to a close after 95 episodes.
The show was responded to well in Japan overall as it had some OVAs produced, an anime feature version and over the years some live action material as well. The original work definitely captured a lot of attention and the anticipation for the anime over the years translated into a lot of popularity for those that knew what was coming.
The new Rurouni Kenshin arc officially starts this week with Weekly Shonen Jumpmagazine announcing the news in their latest issue.The new story is titled Rurouni Kenshin: Hokkaido Arc, and the series will have five arcs in total and finish off from where the series last ended. Originally the manga was meant to be released in spring, but it was delayed until summer this year.
If you are not familiar with Rurouni Kenshin, there's still time to get to know the franchise.The show was based on the manga by Nobuhiro Watsuki which ran in Weekly Shonen Jump between 1994 and 1999. The manga has printed over 60 million copies, and it focuses on Kenshin Himura, a former deadly assassin during the Meiji Restoration. Kenshin is trying his best to find a new life beyond the senseless violence, but things don't always go to plan.
Where it got a complete run and some omnibus editions as well. Watsuki crafted a property that clicked in a lot of ways because it gave us the solid action side that a lot of people craved while also providing for some good humor along the way with the various character interactions. But where it truly succeeded is in giving us a character that really made us feel for him with Kenshin, a tragic figure through and through.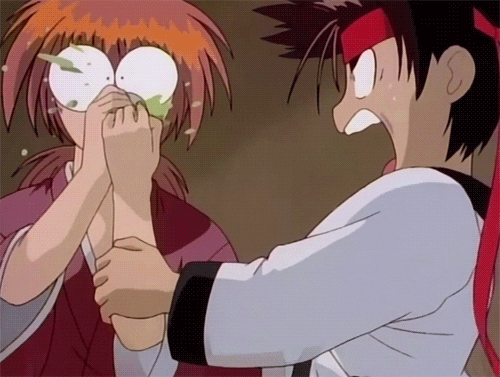 The series has also inspired a TV animation production which aired for 95 episodes as well as an animated film, three original video anime, three live-action films, and a stage musical adaptation. The musical was run by an all-female theatre troupe called Takarazuka Revue.
The stories of Rurouni Kenshin resonate and continue to do so years after it's all said and done. While aspects of the show, mostly in terms of animation and some of the original episodes in the back half, may not have aged well, the core of it has and is very much worth revisiting for older fans and for the first time for newer fans.
gigglingdonkey
I'm a 22 year old Anime blogger, currently studying for my masters in finance and control. To be honest, I have absolutely no desires to become a taxman. I am just an ordinary guy with everything to lose!