Rockstar Launches Sale on Steam With Massive Discounts for "Grand Theft Auto" and More
For players who want a taste of Rockstar's library, or for the few who don't have Grand Theft Auto 5, a huge sale has just begun on Steam with deals of up to 70% off. You can nab Red Dead Redemption 2 at a 33% discount for $40.19, or get GTA 5 at 63% off for $14.80.
Choose from Classics & Newer Varieties
The older ones are discounted to boot, with GTA 3 at 65% off for $3.49, the same price as Vice City, or you can dip your toes into San Andreas for $2 more at $5.24. Meanwhile, the Max Payne games are discounted; the first two are $3.49 as well, while the third entry is $10.49 at 70% off.
If that's not your speed, why not become a detective, stepping into the shoes of Cole Phelps with the complete edition of L.A. Noire at 70% off for $8.99, only $2 more than the base version. The VR Case Files which dropped in 2017 is also on discount at half price for $14.99.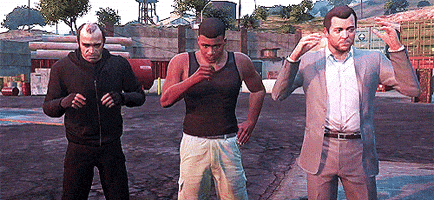 Then there's Bully, which is priced the same as San Andreas at $5.24, or you can buy GTA 4: The Complete Edition for $5.99, or even Manhunt which is 65% off for $3.49. Of course, the Shark Card Bundles are on sale too, or you can pick up the entire original GTA trilogy at a cheaper price of $8.99.
It's unclear how long the sale is running for. Nevertheless, there are plenty of deals on offer for classics and newer titles. The original Red Dead Redemption is unfortunately unavailable on PC as of writing this. Perhaps one day it'll come but Take-Two isn't interested in "simple ports" so it's likely that if it ever does arrive, it'll be in the form of a remake. That seems like wishful thinking yet stranger things have happened.
For more news, follow our Facebook group, Twitter, and Instagram!