Pokémon: Detective Pikachu's First Trailer Looks Amazing
Today, the world was gifted with something it has never seen before. Despite having been around for decades, Pokemon has never dabbled with the world of live-action, but that is changing. Thanks to WB and Legendary, Detective Pikachu will be coming to the big screen next year, and its first trailer just dropped and the results have been interesting.
Fans did not expect such a hyper-realistic take on the series' designs, but they also didn't expect such an entertaining first look. Fans also got a taste for what the film was going to be about as it sets up a dynamic between a boy and a talking Pikachu, which stars Ryan Reynolds as the voice of Detective Pikachu and Justice Smith as his human partner Tim Goodman.
While Pokemon is known for gaming, its rich history with anime is just as popular. The game's aesthetic is inspired directly by the medium, and Pokemon has an anime stretching more than 1,000 episodes.
With millions knowing the franchise by its anime ties alone, this debut trailer has reignited hope that live-action anime adaptations can be done right by Hollywood, and Detective Pikachu may be the blockbuster that turns the tides.
Fans Reaction:
And, if you head to social media, you will see thousands upon thousands of fans freaking out. The trailer was shared earlier today after Ryan Reynolds, the man voicing Pikachu, put it on Twitter. Now, the official clip has been shown everywhere, and fans have to admit that this attempt at live-action Pokemon isn't bad. This debut trailer proves the world of Pokemon can be brought into live-action without any major hiccups, and anime fans are eager to discover what this may mean for the franchise.
So… Detective Pikachu looks…good? https://t.co/I4sJuzjvT4 pic.twitter.com/tNk6I2ZCWD

— The Marvelous Da7e Gonzales (@Da7e) November 12, 2018
Say what you want about #DetectivePikachu, but the actual Pokémon look pretty awesome. pic.twitter.com/9wAztAClGS

— Lights, Camera, Pod (@LightsCameraPod) November 12, 2018
One of the big concerns with Detective Pikachu was how the Pokemon would look in a live-action film. To the relief of many Pokemon fans, the Pokemon look both realistic and instantly recognizable.
While we're not used to seeing Pikachu with fur or Psyduck with feathers, all of the Pokemon shown in the trailer are remarkably close to their video game and anime depictions.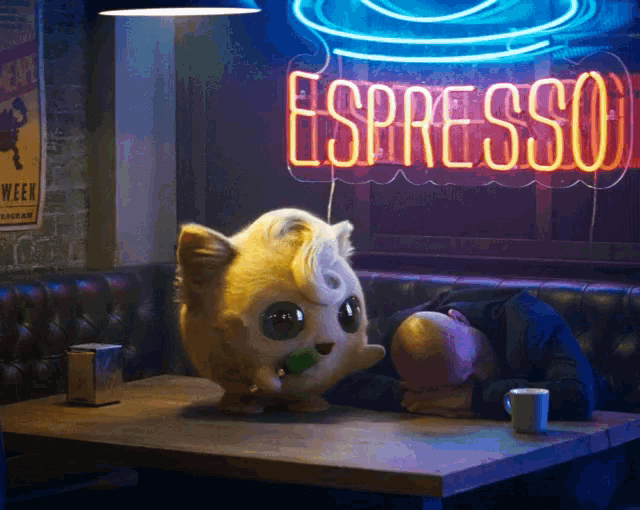 You can check out the official synopsis for Detective Pikachu below:
The story begins when ace detective Harry Goodman goes mysteriously missing, prompting his 21-year-old son Tim to find out what happened. Aiding in the investigation is Harry's former Pokémon partner, Detective Pikachu: a hilariously wise-cracking, adorable super-sleuth who is a puzzlement even to himself.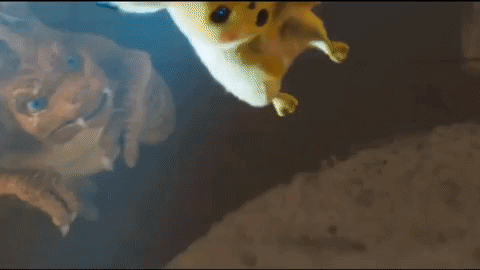 Finding that they are uniquely equipped to communicate with one another, Tim and Pikachu join forces on a thrilling adventure to unravel the tangled mystery. Chasing clues together through the neon-lit streets of Ryme City a sprawling, modern metropolis where humans and Pokémon live side by side in a hyper-realistic live-action world they encounter a diverse cast of Pokémon characters and uncover a shocking plot that could destroy this peaceful co-existence and threaten the whole Pokémon universe.
Whatever that plot may be, it's sure to be an entertaining ride. Directed by Rob Letterman, and co-written by Nicole Perlman, Pokemon: Detective Pikachu is currently scheduled for a release on May 10, 2019. 
So, what do you think about this new trailer…? Let us know in the comments
(SOURCE: Comicbook)
gigglingdonkey
I'm a 22 year old Anime blogger, currently studying for my masters in finance and control. To be honest, I have absolutely no desires to become a taxman. I am just an ordinary guy with everything to lose!