One Piece Wano Arc To Have Dragon Ball Z level Battle Scenes
After spending more than a year with Sanji in the Whole Cake Island Arc. In where, we learned so much about Sanji's past, his ups and down. And got to know about one of the scariest emperors in the series. Which really makes you wonder about, what Oda has been planning to show with the rest of the emperors?
It has been a wild ride. Now the tide is turning to the long-awaited Wano arc. Finally, the show is heading in the right direction. It is heading towards the guy, who can't locate his sword if it's not under his eyesight. This arc will feature one of the best one piece character Zoro.
The animation quality has been heightened to a class the series always deserved but never got any. No longer we have to sit through an episode, where every other character looked like an icon on windows 10. Great to know that they have been paying attention to the negative comments from fans.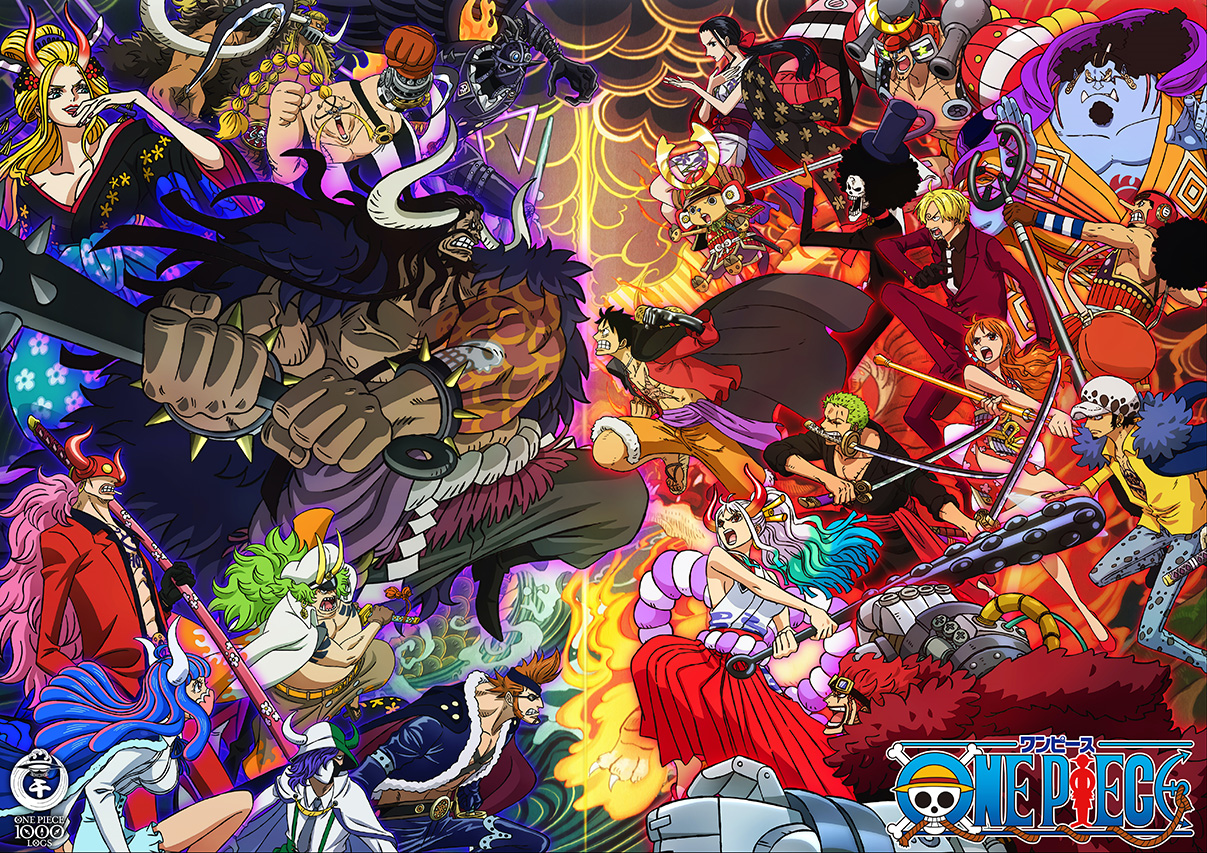 Tatsuya Nagamine. director for One Piece's Wano Country arc recently held an interview with Animedia, where he expressed and felt excited about fans to see this season of one piece. As the battle in the upcoming arc will apparently make fans recall the flashy fights they have seen in the Dragon Ball series.
https://twitter.com/Deem939/status/1145314405107818496?ref_src=twsrc%5Etfw%7Ctwcamp%5Etweetembed%7Ctwterm%5E1145314405107818496%7Ctwgr%5E393039363b74776565745f6d65646961&ref_url=https%3A%2F%2Fcomicbook.com%2Fanime%2F2019%2F07%2F02%2Fone-piece-wano-dragon-ball-level-fights-anime%2F
 "Battle scenes are going to look more like Dragon Ball than One Piece because of how flashy they are going to be." 
Trailer for the series already made so many fans happy to see the improvements in the visual department. Thanks to the character designs from Midori Matsuda.
This article may not be full of surprise to the people who are familiar with the works of Tatsuya Nagamine. After all, he is the who directed, you know just your regular movie like – Dragon Ball Super: Broly. Although One Piece is not known for over the top action battle scenes. But it will good to see how they will interfuse the combat scenes while keeping a well-known familiar tune and not to piss off fans about it.
July 7th is when one piece is gonna pull out their sword and show the world how stiff Zoro is in a traditional Japanese outfit.
Source: CB
Furrybearpanda
I'm 22.I don't have a story for you to read because I don't know the sequel to my life.The only thing I have right now is the prequel and we all know a prequel without the sequel is just the Quel.. so NO!