One Piece Gets a Live-Action Hollywood Adaptation
The One Piece 20th anniversary event revealed on Friday that Tomorrow Studios (a partnership between producer Marty Adelstein and ITV Studios which is also producing a live-action television series adaptation of Cowboy Bebop) will produce a live-action Hollywood adaptation of Eiichiro Oda's One Piece manga.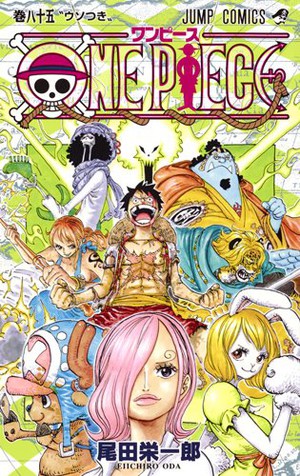 One Piece is one of the most popular and baffling anime staples in Japan. While the wacky, surreal pirate romp hasn't quite accumulated the same amount of fervor over in the United States as it has in Japan, it's still one of the most well known anime properties today. And it's still going, 20 years after its inception. That's unheard of, even in the anime world.
Hollywood's Reputation in the Anime Industry
Hollywood doesn't have a great track record with adapting anime into movies. The films are often critically panned, and not just because of recent outcries over whitewashing. It may simply be hard to adapt the sometimes boundary-pushing, often just plain strange, stories for the big or small screen.
For Example:
1. Ghost in the shell
2. The Last Airbender
3. Dragon ball z evolution
4. Speed Racer
Casting
There are currently no details about how the production would approach the story, but this is franchise with a 20-year-long run. Are they going to have new material or retell these endless amount of stories? How are they going to take a series that's so, well, animated and expressive and adapt that for live-action?
One Piece has maintained huge popularity in both Asia and across the world, and I only hope that the live-action discovers a way to use a different medium creatively in a way that understand why fans have adored this show for two decades.
It's somewhat comforting to hear that the creator, Eiichiiro Oda, told Oricon in a statement that he had a condition for the series in which he "absolutely didn't want to betray" fans of the long-running series.
What do you think about One Piece live-action television series adaptation
?

Please share your thoughts in the comments below.

(Via Anime News Network)
gigglingdonkey
I'm a 22 year old Anime blogger, currently studying for my masters in finance and control. To be honest, I have absolutely no desires to become a taxman. I am just an ordinary guy with everything to lose!