McDonald's in Japan Suffering From MASSIVE Potato Shortage
McDonald's restaurants in Japan are facing a major potato shortage. So much so, that they have to limit the sale of medium and large French Fries. Customers over there can only buy small-sized French fries, so the super-sized and Mega Potato options are off the table.
2021 has been a weird year for Japan and what weirder way to end the year than to limit the sale of French Fries of all things.
Limited Supply
The limit is only going to last a week until the Japanese branch of McDonald's HQ gets things straightened out from December 24 to December 30. The cause of this problem is the same one that's been plaguing the world these past two years: the COVID-19 pandemic.
As it has been over and over again this past year, the pandemic has completely wrecked the global supply chain and made getting a hold on things much more difficult. Plus, there's also a problem with their supplier.
As it turns out, Japan imports a lot of its potatoes from Vancouver, Canada which is dealing with the aftermath of major flooding which has made exporting everything much more difficult. The flooding is so severe that it's knocking out railways and highways that bring potatoes products from across the country to the port in Vancouver.
Potato Perfection
You may be thinking why doesn't Japan or McDonald's just use another kind of potato or buy from somewhere else? There are a couple of reasons for that.
One: McDonald's is very particular as to what types of potatoes are used for its French Fries so restaurants can't just use any old potato. Plus, the country is restricted in how it can import vegetables which must first be processed in North America. And because of this, this has swirled together to become a storm of inconveniences.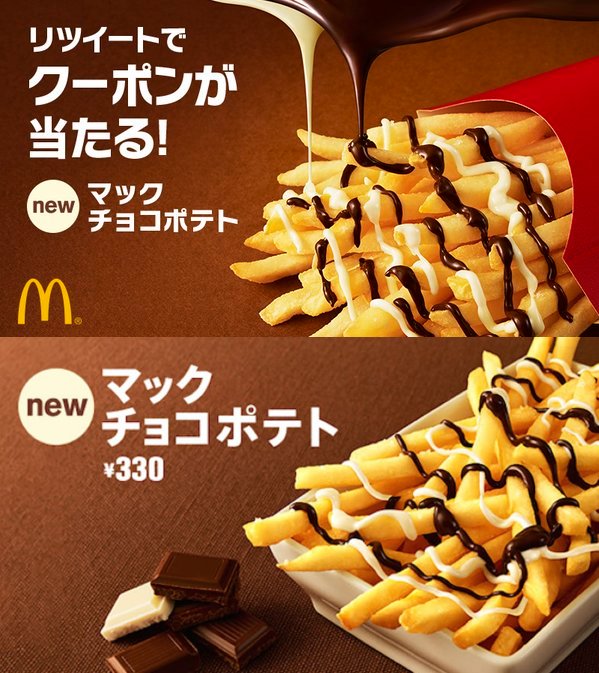 Although, truth be told, considering they put chocolate on their fries in Japan, maybe taking away the supply of potatoes isn't necessarily a bad thing. All joking aside, This is a particularly bad time to be running out of potatoes.
Holiday Slump
McDonald's markets itself heavily during the holiday season in Japan and now is forced to lose ground to KFC, another fast-food chain that markets a ton during Christmas. Fortunately for KFC, there are no issues with the global chicken supply chain.
Apparently, this isn't the first time McDonald's in Japan has gone through a potato shortage.
Potato Ration
Back in 2014, McDonald's in Japan faced another potato shortage because of a dispute between dockworkers, terminal operators, and shipping lines. The company solved the issue by flying in 1000 tonnes worth of potatoes to meet customer demand.
Meanwhile, at the northernmost McDonald's in Japan (at the northern tip of Hokkaido) right now: https://t.co/TdIBLtEv24

— 箕島 綺譚 (they/them) 💖 Black Trans Lives Matter (@MishimaKitan) December 25, 2021
Hopefully, past the New Year, McDonald's in Japan can get all potatoes they want and all these shortages end soon. Here, we are over a year later and people are still having a hard time getting their hands on a PS5 or a graphics card.