Live-Action Cowboy Bebop is Canceled, and That's a Good Thing
In less than three weeks since its release, the live-action Cowboy Bebop on Netflix has been canceled.
Netflix hasn't given official reasoning as to why it canceled the show, but according to The Hollywood Reporter who broke the story, it has to do with how the show was received by viewers and critics. The response was so negative that Netflix decided it'd be better to grab an ax and end the show.
I, for one, say good riddance and hope this sends a message to Netflix to stop making these terrible live-action adaptations of popular anime.
Haters Had a Point
I reviewed the show not too long ago, and like most people, I thought the show was pretty terrible. It was an awful adaptation that shared almost nothing cool with the original series. Gone were the deep and profound moments, replaced with cringy dialog and amateurish direction.
Needless to say, it was bad. The critics were particularly harsh, funny considering most critics are nicer than the fans, but not this time. You even had Mustafa Shakir, who played Jet Black on the show, posting on Instagram where he sort of admits that the haters had a point. Shakir is willing to admit that the show was bad and that's pretty surprising.
You know your show sucks when you have one of the main characters admitting it.
Greedy Cash Grab
I do want to say that you shouldn't feel bad about the cast and crew. Shows are typically finished way in advance and those people have already found their next gig. If anything, direct your ire to the directors and writers.
When all the Writers of Cowboy Bebop Live action turns their comments off, you know they DONT WANT ANYONE to criticize their PERFECT WORK. https://t.co/9FDKw2TUeB pic.twitter.com/bspwuT01Mg

— Odd Otter (@Sianthalis) December 13, 2021
Personally, I never like to see any sort of creative project fail. I always welcome a fresh new look at an old IP, but it's so obvious that Netflix doesn't really care about live-action as nothing more than a cash grab at something popular.
The service already has fantastic original anime that non-anime viewers will enjoy. Wasting so much money on trying to gain a new audience by butchering something makes no one happy.
Even More Live-Action Anime
Netflix should just spare us the trouble. It's not impossible to adapt anime into live-action. Just look at the movie Edge of Tomorrow starring Tom Cruise. It's a fantastic movie and it's based on a light novel called All You Need is Kill.
But no, Netflix isn't giving up yet, as it still has anime adaptations still in the works. So far, we're waiting for the live-action adaptation for One Piece, Yu Yu Hakusho, and Sword Art Online, so we have three more disasters to go through.
Welcome to Netflix Straw Hats! @InakiGodoy, @mackenyu1116, @emilysteaparty, @itsbookofjacob and Taz Skylar. pic.twitter.com/sLwsJlO37P

— ONE PIECE(ワンピース) Netflix (@onepiecenetflix) November 9, 2021
It's been rumored that Netflix is working on other live-action adaptations but nothing has been leaked yet.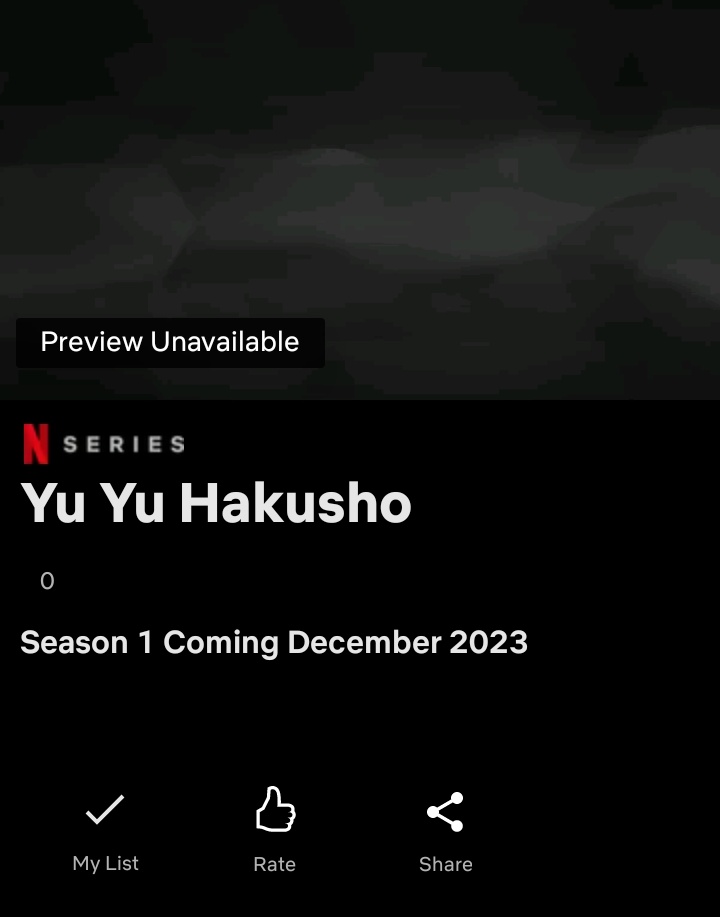 But these continued failures have to mean something. Someone at Netflix has to have a clue. I can only hope that this cancelation is a wake-up call.
Then again, I can't help but secretly like bad shows. It's a way for everyone to have a collective bonding experience by making fun of something relentlessly.