KissAnime and KissManga have been Taken Down Permanently as Japan Tightens Piracy Law
Closed forever. The websites of the pirate anime and manga streaming platform 'KissAnime' and 'KissManga' has been taken down by the copyright owners on Saturday morning, but millions of people around the world are now left wondering why, and why now?
The news that one of the biggest and most well-known  websites KissAnime, had been taken down is spreading online. Many people around the world are now wondering why KissAnime has been taken after nearly a decade on the internet.
According to the r/KissAnime subreddit, the website was taken down at some time between 10 and 10: 20 PM last night, August 14. At 10: 50 PM, the KissAnime support team posted to their discord saying that: "KissManga and KissAnime will be closed forever. Thank you for your supports  Thank you for those years."
Damn RIP kissanime, site was legendary and helped the poor and people who couldn't access anime in other countries. It's a damn shame. Farewell Kissanime💯😪. pic.twitter.com/BDrDRNRkA5

— A.C.🤔👑 (@lelouchisgoat) August 15, 2020
It was reported June of this year that Japan's parliament had endorsed a revised anti-online piracy law for copyright control, banning illicit downloading of manga, magazines, and academic texts, in addition to music and videos that were already covered by the existing legislation.
According to the report, the law also regulates "leech websites" that facilitates users with hyperlinks to download pirated materials. The ban on illegal downloading will take effect on January 1 next year, while restrictions on leech sites will come into effect on October 1, as per the story.
This law revision was proposed due to the rising number of leech and piracy websites. The report states that notably the Mangamura site, which had over 100 million hits a month before being disabled in April 2018, had caused an estimated loss of more than 300 billion yen ($2.75 billion) to publishers.
In 2018  some of the titans of the anime and manga industry were banding together with Japan's Shuppan Koho Center to stop piracy. Shonen Jump, Kadokawa, and Kodansha used some of their most popular characters to catch the attention of fans with a simple message: Stop pirating, you're destroying the cycle of creation.
According to the report, as of last November, there were more than 500 piracy websites that provided Manga and photo books, and the top 10 sites were getting almost 65 million hits a month.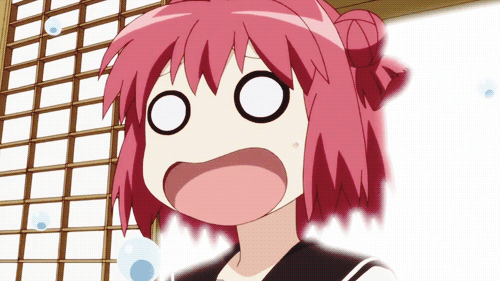 The Japanese government has appointed Hello Kitty as their brand ambassador to educate and raise awareness of recent changes to copyright law in the country.
Kitty will make Japanese internet users aware of what the changes in the law mean and about the new penalties that have been implemented for sharing or downloading digital comic books, magazines, and academic texts without permission.
Well after years of being the go-to streaming service for millions of people around the world, it looks like KissAnime and KissManga being shut down and fans expressed their 'sorrow' on Twitter.
kissanime was there for me when no one else was pic.twitter.com/FzPyxvyfKf

— ً (@vlkyrei) August 15, 2020
Kissanime was there when no one else was pic.twitter.com/CW61IdnoXl

— Anime Tweets (@ZoldyckSzn) August 15, 2020
If you do want to watch anime content online, just buy a subscription to sites like Crunchyroll, Funimation, Netflix, or Amazon Prime. It's not expensive anymore and it legally supports the creators and distributors. Let's protect the cycle of creation.
Source: Ani radio plus, Hitc, Meaww
gigglingdonkey
I'm a 22 year old Anime blogger, currently studying for my masters in finance and control. To be honest, I have absolutely no desires to become a taxman. I am just an ordinary guy with everything to lose!