Japan's 20 Must Watch Summer 2017 Anime
Summer is approaching the midpoint! Charapedia took the time to ask 10,000 Japanese fans to share the one summer anime they are still watching. No 2nd cours, like Sakura Quest, were allowed for voting.
Here are the top 20 choices!!!
20. Welcome to the Ballroom (Ballroom e Youkoso) – 117 votes
With no paticular dreams or plans for the future, third-year middle schooler Tatara Fujita yearns to find something that he can pursue wholeheartedly. Initially often bullied and extorted for his lack of confidence, Tatara's life changes when he is saved from delinquents by a man named Kaname Sengoku. His savior, a motorcycle-riding dance instructor, proceeds to drag Tatara to Ogasawara Dance Studio, mistakenly believing that the boy was looking at the studio's flyer.
https://youtu.be/5cvom9OQRLg
Tatara is then partnered with his schoolmate and skilled dancer Shizuku Hanaoka when he agrees to a trial lesson. The next day after being bullied and only to be saved yet again, he asks the studio to teach him dancing in hopes of changing his image. Now entering a bright and fast-paced new world, Tatara dedicates his time to dancing as he sweeps over the dance hall.
19. Magical Circle (Mahoujin Guruguru) – 124 votes
The seal that for hundreds of years had confined the demon king Giri has worn off. A young boy named Nike is chosen (against his will) as the hero. Together with Kukuri, a girl who is the lone survivor of the tribe that had used black magic to seal Giri, they set off to save the world, RPG style.
18. Princess Principal – 134 votes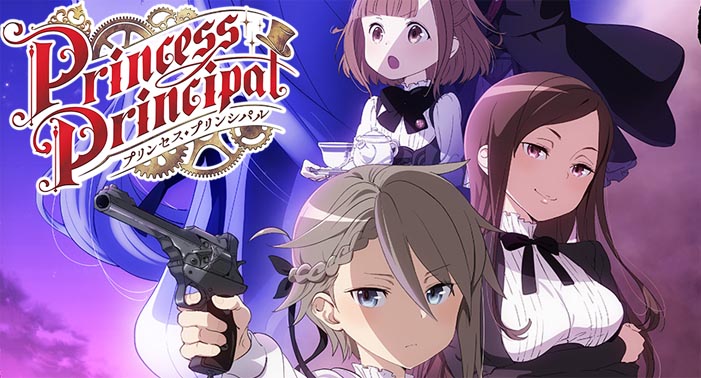 The stage is set during the 19th century London, in its capital where a wall divides the east and west of the Kingdom of Albion. Five high school girls, who enrolled in the prestigious Queens May Fair School, are involved in spy activities that involve disguise, infiltration, car chase, and more. These girls take advantage of their special abilities and fly around the shadow world.
17. Gamers! – 146 votes
This is a story that revolves around certain students and one hobby. Amano Keita is our lonely protagonist who has a passion for gaming and is friends with Uehara Tasuku, who is secretly a fellow gamer and is someone who believes his life is perfect. We also have Karen Tendou, the club president of the video games club and Chiaki Hoshinomori, who constantly bickers with Keita. This is a story filled with a non-stop sequence of comedy scenes and misunderstandings. Our chaotic romantic comedy now begins!
https://youtu.be/Qa8Rq1R7PNQ
16. Owarimonogatari – 168 votes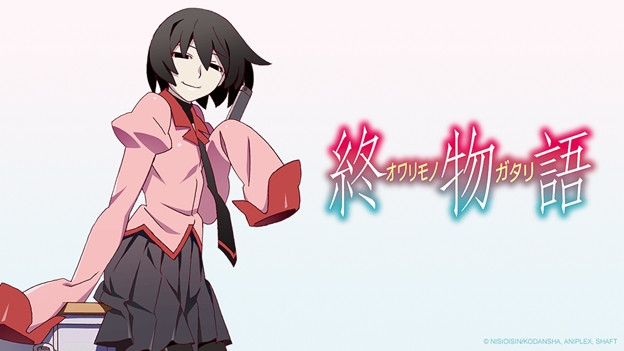 A peculiar transfer student named Ougi Oshino has just arrived at Naoetsu Private High School. She is quickly introduced to senior student Koyomi Araragi by their mutual friend Kanbaru Suruga, in hopes of obtaining advice regarding a strange discovery she has made. After taking a look at the school's layout, Ougi notices that a classroom has appeared in an otherwise empty area—a place that should not exist.
Unsure if this is the work of an apparition, Koyomi and Ougi attempt to unravel the truth behind this enigma. But Koyomi soon discovers, after finding himself locked in with Ougi, that the room holds the memory of an event he had long since forgotten.
15. Senki Zesshou Symphogear AXZ – 193 votes
This is the Fourth series of Senki Zesshou Symphogea series. Two years ago, a pair of idols, Tsubasa Kazanari and Kanade Amou, collectively known as ZweiWing, fought against an alien race known as Noise using armor known as Symphogear. To protect a girl named Hibiki Tachibana, who got severely wounded by the Noise, Kanade sacrificed herself. Two years later, as Tsubasa has fought the Noise alone, Hibiki ends up gaining the same power as Kanade.
gigglingdonkey
I'm a 22 year old Anime blogger, currently studying for my masters in finance and control. To be honest, I have absolutely no desires to become a taxman. I am just an ordinary guy with everything to lose!