Japanese Quiz: Waifu Edition (1 minute)
Let's see how extensive your knowledge in Japanese language is!
We will give you a set of Hiragana and Katakana with Anime Waifus as clues to which is the correct syllable/Romanji . Some of these may employ Kunyomi or Onyomi for words that are originally written in kanji.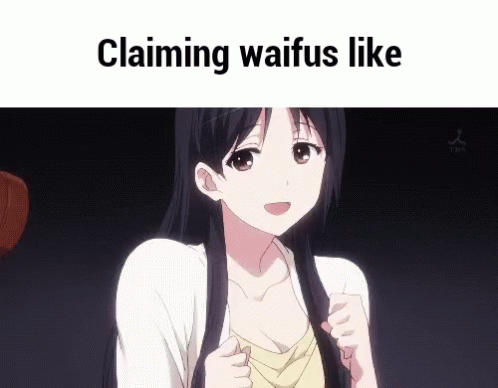 MAKE YOUR WAIFU PROUD OF YOUR MOON RUNE KNOWLEDGE!!
Take Quiz Now!
It shows 02's foot. In Japanese, it is "ashi" (足), and its kunyomi is "あし".
She's Cow Girl in Goblin Slayer. In Japanese, she's Ushikai Musume (牛飼娘). Ushi (牛) is written in kunyomi as "うし".
She's Nico Yazawa. Her first name is written as "にこ"
Rin Tohsaka is one of the most famous tsundere characters in the world of anime. Tsundere is written as "ツンデレ".
She's Kanna Kamui from Miss Kobayashi's Dragon Maid. Her name is written as "カンナカムイ", with the katakana カ (ka) appeared twice. We can also say she's kawaii (かわいい) :3 .
Gasai Yuno is a yandere (ヤンデレ). To be honest, even though the trope have existed for decades, it was her who brought the "yandere craze" over the last decade.
She's Trish Una. Her name is written as "トリッシュ" (Torisshu).
She's Class 1-A's Tsuyu Asui. And she is also known as the Rainy Season Hero: Froppy. Her hero name is written as "フロッピー" (Furoppī).
Nekopara, a family friendly and wholesome anime series, is written in Japanese as "ネコぱら".
Senko is a fox girl. Either literally or related to her folklore origin, fox is translated is Japanese as kitsune (狐). It is written in kunyomi as "きつね".
Moon Runes Quiz: Waifu Edition
MOON RUNE FAILURE
You have disappointed the society for being a weab. Now you disappointed your waifu.
MOON RUNE ACHIEVER
You have gained the smile of your waifu for having enough knowledge of the legendary moon runes.
MOON RUNE MASTER
Your waifu is really really proud of you, you damn weab.
How did you do
Share your results with your friends!
Disclaimer: The views and opinions expressed in this quiz are those of the authors and do not necessarily reflect the official policy or position of UltraMunch. Any content provided by our bloggers or authors are of their opinion and are not intended to malign any religion, ethnic group, club, organization, company, individual or anyone or anything.
Gelo
I am a casual anime enthusiast, and a contributor on a certain KanColle fan page. Thanks to the aforementioned franchise and a long time of playing the game, I became interested on stuff about WW2 and started watching and reading materials, including anime, related to it. Hence, I am now slowly becoming a gunji otaku. During my free time, sometimes I write short stories but I never managed to finish anyone of them. :V