Japan to Lift State of Emergency on September 30
Japan has decided not to extend the country's state of emergency and will end it later this week on September 30. The state of emergency was enacted as a response to the COVID-19 pandemic that was gripping the country in the offset of the Tokyo Olympics. All 19 prefectures affected will be free and the central government will also end emergency measures in eight prefectures.
Free at Last
With these restrictions lifted, it marks the first time in more than six months that Japan has been free of emergency requirements. Prime Minister Yoshihide Suga said virus restrictions will gradually be lifted "in order to resume daily lives despite the presence of the virus."
The government will build more temporary COVID-19 treatment facilities and continue vaccine rollout to prepare for any future resurgence.
Winter Fears
Norihisa Tamura, Japan's health minister, said that the government is able to do this due to cases significantly dropping, but warns that people shouldn't get too comfortable. Fall is here and winter is coming, and with it, is fear and anxiety that this season could be a repeat of last year's surge.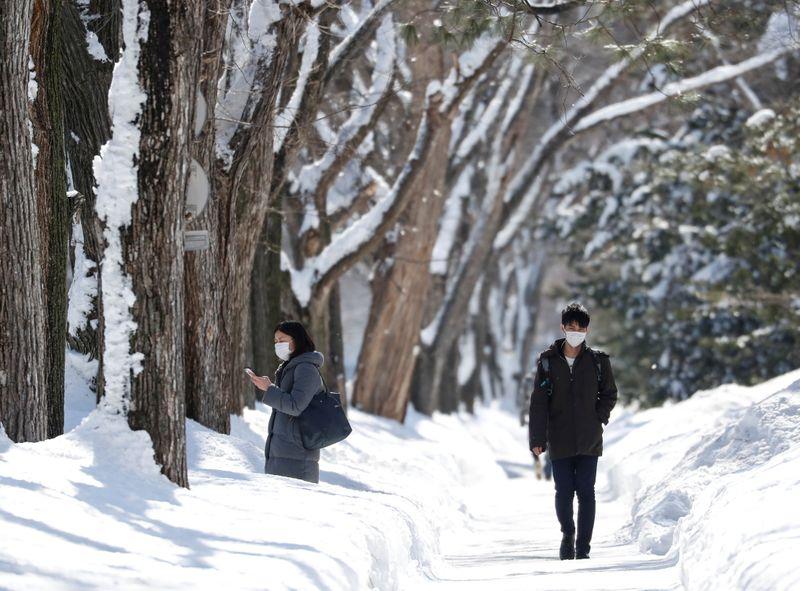 Tamura adds that the various restrictions still in place, like reduced business hours for bars and restaurants, should be relaxed gradually rather than all at once. Right now, bars and restaurants are being asked not to serve alcohol and to close at 8 pm or get hit with a fine.
Sense of Urgency
Understandably, people are anxious to know more details as the central Japanese government hasn't released the details yet. The governors of Tokyo, Kanagawa, Chiba, and Saitama want the prime minister and his administration to clear up any and all confusion on how it plans on lifting the countermeasures.
In case ur wondering how Japan is doing with Covid, the medical system is so overwhelmed that ambulances in Tokyo can no longer respond to emergency calls and as of 8/24 118,000 people were stuck at home with COVID, the entire medical system is collapsing but yay Olympics??

— Mikan 🍊 (@mikantheorange) August 28, 2021
Specifically, the governors want to know how long businesses will be made to reduce business hours once the state of emergency is lifted.
Long Time Coming
Japan's state of emergency was first declared back in April and was repeatedly extended and expanded, adding to public weariness and frustration. So far, Japan has recorded around 1.69 million cases of COVID and 17,500 deaths.
COVID vaccine doses per 100 people.

UAE: 197
Israel: 168
China: 151
Spain: 149
Canada: 146
France: 138
Italy: 138
UK: 136
Germany: 127
Turkey: 126
Japan: 124
Saudi: 117
US: 115
Brazil: 107
Australia: 101
Mexico: 75
Russia: 61
India: 60
Indonesia: 48

(Our World in Data)

— Hend F Q (@LadyVelvet_HFQ) September 25, 2021
Infections started to worsen in July and hit their peak in mid-August right after the end of the Tokyo Olympics, with cases surging to above 5,000 in Tokyo alone. The surge topped at 25,000 cases across the nation. Olympics and government officials deny that the Games directly caused the surge, while other experts say that it was at least indirectly responsible.
Aftermath
Daily reported cases have dropped to around 2,000 nationwide and 58% of the population is fully vaccinated. People are doubling their efforts to increase social distancing to keep the healthcare system from collapsing even further.
I wanna to go to japan so much I can not cause of Covid. https://t.co/XlXCUYmAP2

— MINJU (@Marusumi2) September 28, 2021
Vaccination Minister Taro Kono said Japan will start administering booster shots later on in the year. Frontline medical workers will be among the first to get the booster and the elderly will get it in early 2022. The COVID booster shot has been something of a contentious topic. Experts have argued back and forth on the necessity of a booster shot, and whether or not it should be done. Regardless, Japan is moving forth with the plan, and one could only hope the country opens up again soon.