Japan Has Made a Kick-Ass Gaming Bed, So You Never Have To Rejoin Society Again
Back in the day, playing video games usually meant sitting on the floor. As games have gotten more rewarding for long-term play mechanics, though, ergonomics has also gotten more important, and now you can find specially designed ergonomic gaming chairs and desks. But Japanese furniture manufacturer Bauhutte has made what can only be called the greatest piece of gaming furniture ever invented.
The Japanese retailer sells a great deal of furniture aimed at gamers, but few can top its one-stop-shop for sleep and gaming. The gaming bed is really any bed which will fit Bauhutte's variety of bed accessories, such as a combines an elevated headboard, desk, snack shelves, tablet holder, small desk surface at the foot wide enough to support a dual monitor setup, a couple of speakers, and twin Cupholders and a bed to ensure you will only have to get up to use the bathroom.
By your side will rest their sleek framed Hanger Rack where you can store all your gaming accessories and hang up your clothes. There is even a space to attach a power strip, meaning comfortable charging.
The Energy Wagon is the perfect way to store your snacks and drinks, with its undercarriage storage and dual Cupholders.
The Gaming Bed also has an adjustable arm that can hold your phone or other mobile devices above your head while you lie back in comfort.
There's even room on the headboard for an alarm clock so you don't miss any important, early-morning gaming appointments, and there's space for a tube of lotion for any moisturizing needs you might have. True to Bauhutte's promise, the Gaming Bed allows you to start playing without moving your cozy butt even a single inch.
The full setup is listed at 113,250 yen (US$1,030), on Bauhutte's website here, but its modular nature means that you can order the components individually to better suit your needs and budget.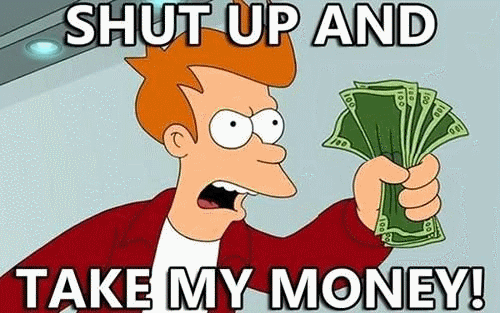 On some level, this is a fun way to manage space and help gamers who may want a traditional full game set up, while still having minimalist needs that have to be met. The only things missing from that setup an integrated toilet, now if Bauhutte would just make that gaming toilet we've been dreaming of, we'd be all set.
Source: Nerdier Tides, Soranews24, Pcgamer
gigglingdonkey
I'm a 22 year old Anime blogger, currently studying for my masters in finance and control. To be honest, I have absolutely no desires to become a taxman. I am just an ordinary guy with everything to lose!