Is Ganyu Worth Summoning? Here's a Thought
Introducing the One and Only, Ganyu
She's waifu material!
If you have a Pyro character to pair up with Ganyu, she's fantastic to add to your team as a SUPPORT CHARACTER. Ganyu's Cryo effect can quickly freeze foes, allowing you to follow up with a strong Pyro character to trigger a Melt effect and quickly tearing your enemy's HP asunder. Ganyu's Elemental Burst also provides a massive area-of-effect Cryo attack, letting you quickly set up the Pyro combination.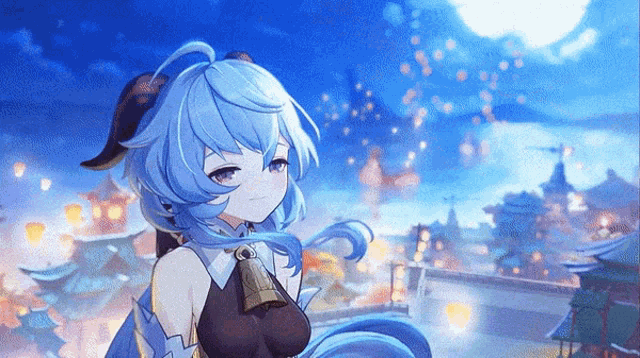 If you don't have a Pyro character to pair with Ganyu, she likely won't be a boon for your team. Setting this combination up won't be worth the benefit that Ganyu can potentially add to your party.
Pro tip: You can pair her up with Razor. 
Ganyu is a good support character, however, she's not worth putting yourself into a tizzy over.
Should I Pay For the Ganyu Banner in GENSHIN IMPACT?
Ganyu alone isn't worth rolling on this banner. She's a decent character but not quite revelatory.
In addition to Ganyu, the banner features four-star characters like Xiangling. Unfortunately, they're all fairly passable characters and most free-to-play gamers will have already acquired them through other events. No four-star in this batch is game-changing.
Even with constellations, Noelle is only a decent healer at best and Xiangling only provides so-so support. Pulling on this one will make you feel like extraneous characters are clogging up your path to greatness.
In summary, Ganyu and Xingqiu are the only worthwhile characters available on this banner but they're not sufficient to go all out for the entire banner.
Unless you're in dire need of a supporting character or you've become hopelessly infatuated with Ganyu, skip this banner.