Here's What the New Dragon Ball Anime Will Be About
Dragon Ball Super may have aired its finale this year, but that doesn't mean Toei Animation is about to leave the series behind. These days, the company has a full division responsible for expanding Dragon Ball, and the group's first project has finally been announced.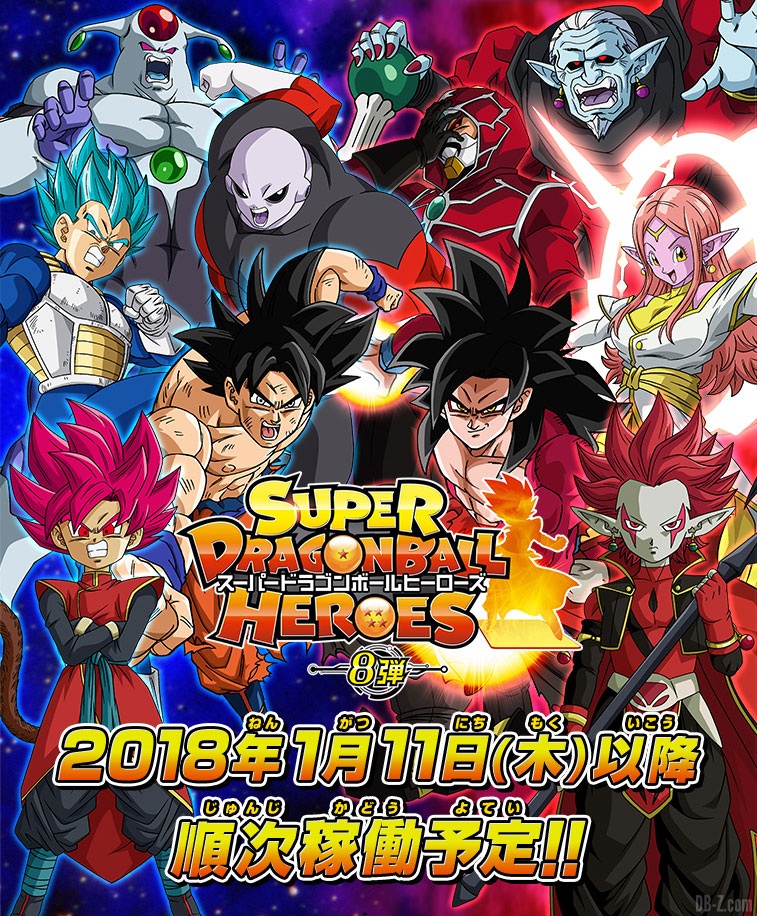 Are you ready for more Dragon Ball? Well, get ready because a new anime is coming for the series, and it is taking everyone by surprise.
Over on Twitter, the anime fandom began buzzing when a vetted Weekly Shonen Jump source revealed one of the magazine's big announcements this week. If the latest report by Yonkou Productions is right — and it usually is — then Dragon Ball Heroes is getting an anime adaptation.
https://twitter.com/YonkouProd/status/997056896908460032
Here's what we know what know so far:
Before you get too excited, there are some caveats you need to know. The anime is said to be a PR title, one used strictly to promote a separate title. In this case, the anime will be promoting the Dragon Ball Heroes video game and its latest arcs. The series will also be a short one with an undetermined episode count. So there is no telling how long the show will last or how it will debut.
Dragon Ball Heroes original sagas (told with cut-scenes in anime style) have included an alternate version of the manga/anime's "Universal Survival Saga", as well as this new "Prison Planet" arc, both of which will be the basis for the PR anime.
Dragon Ball Super fans know the setup of the Universal Survival saga, namely tournament held by the Grand Zenos with the strongest fighters from throughout the multiverse. It saw Goku go Ultra Instinct for an epic fight against new fan-fav fighter Jiren of Universe 11. Heroes even spoiled the final Goku/Freeza tag-team battle against Jiren, months before the anime reached that point!
Dragon Ball Heroes Storyline
Prison Planet sees video game villain and demon king successor Fu conducting some experiment. Capturing Future Trunks and imprisoning him on the Prison Planet. Using the Dragon Balls, Fu brings about this a new Evil Saiyan character in a straight jacket. Who has dark energy powers and fighting techniques? All must team up to defeat this new threat, and gather the Dragon Balls from various prisoners, to wish themselves off the prison planet.
Clearly, this new anime will be far outside the normal canon but then again. That's kind of the entire purpose of Dragon Ball Heroes! In many ways, the game is like an outlet for Dragon Ball fan fiction, or the outlandish "What Ifs?" that fans love to discuss (like SSB Goku battling SSJ4 Goku). Now that it's getting the anime treatment. It will be just one step closer to entering fan consideration to be adapted into official canon (or not).
Are you excited for this new Dragon Ball anime? Let me know in the comments
gigglingdonkey
I'm a 22 year old Anime blogger, currently studying for my masters in finance and control. To be honest, I have absolutely no desires to become a taxman. I am just an ordinary guy with everything to lose!