"Genshin Impact" Hu Tao Banner, Gameplay, & More Leaked Stuff
Genshin Impact insider, NEP NEP, has posted leaked gameplay for Hu Tao on Twitter in relatively brief but revealing footage. The gameplay has been compared to Xiao online and fans have become even more excited for the Pyro character. It's not official yet but many fans are expecting the five-star Hu Tao banner to come out on March 2.
Hopefully, her arrival comes to fruition, but the good news is that we don't have too long a wait to find out.
HU TAO SKILLS
The Genshin Impact skills for Hu Tao have possibly been leaked. It's important to note that the following skills for Hu Tao are not official but below is what Genshin Impact fans can possibly anticipate.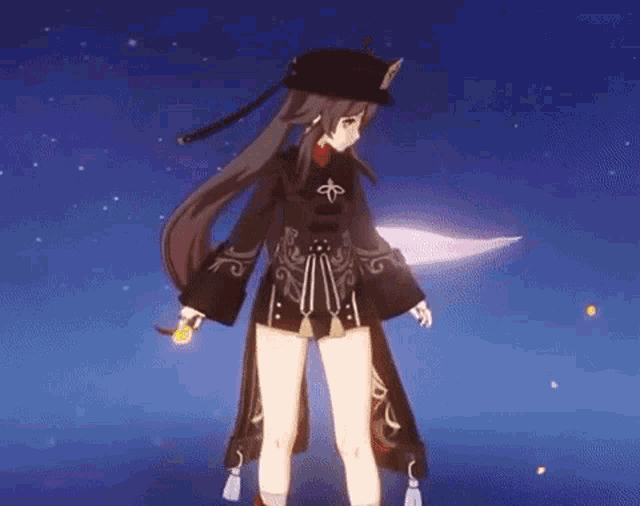 All of the following comes from courtesy of Honey Hunter World who is classified as a five-star Polearm user. Her normal attack performs up to six consecutive strikes, her charged attack consumes stamina to lunge forward and deal damage to enemies in her way, and plunge sees her strike the ground from mid-air to deal AoE DMG upon impact.
When it comes to Hu Tao's skills, there's Paramita Papilio which increases her attack based on her max HP. Attack DMG also gets converted to Pyro DMG and Hu Tao's resistance to the interruption is increased. Paramita Papilio charged attacks also apply the Blood Blossom effect when hitting enemies. Blood Blossom deals with Pyro DMG every four seconds and enemies can only be affected once.
In addition to the above, Hu Tao is also said to boast an Elemental Burst referred to as Spirit Smoother. This commands a blazing spirit to attack and deal Pyro DMG in a large AoE.
The striking of enemies will regenerate a percentage of Hu Tao's HP in an effect that can be triggered up to five times. As well as regenerating her health, both DMG and HP regeneration will be increased if Hu Tao's HP is below 50%. The skills now move onto Passive Talents.
Flutter By will increase the party's critical rate by 12% when Paramita Papilio finishes (excluding Hu Tao herself) and Sanguine Rogue will increase her Pyro DMG by 33% when her health is equal to or lower than 50%.
Meanwhile, the More the Merrier will give Hu Tao an 18% chance to receive an additional Suspicious dish of the same type after cooking a perfect dish.
Hu Tao Gameplay 👻#GenshinImpact #原神 pic.twitter.com/isjCXUChov

— NEP NEP 💫 (@nep_impact) February 18, 2021
Constellations Details
Crimson Bouquet: While in Paramita Papilio state, activated by Guide to Afterlife, Hu Tao's Charge Attacks do not consume stamina.
Ominous Rainfall: Increases the Blood Blossom damage by the amount equal to 10% of Hu Tao's max HP at the time the effect is applied. Additionally, Spirit Soother will also apply the Blood Blossom effect.
Lingering Carmine: Increases the level of Guide to Afterlife by three. The maximum upgrade level is 15.
Garden of Eternal Rest: Upon defeating an enemy affected by Blood Blossom that Hu Tao applied herself, all nearby allies in the party (excluding Hu Tao herself) will have their critical rates increased by 12% for 15 seconds.
Floral Incense: Increases the level of Spirit Soother by three. The maximum upgrade level is 15.
Butterfly's Embrace: Triggers when Hu Tao's HP drops below 25%, or when she suffers a lethal strike—Hu Tao will not fall as a result of the damage sustained. For the next 10 seconds, all of her elemental and physical resistance increases by 200%, her critical rate is increased by 100%, and her resistance to the interruption is greatly increased. This effect triggers automatically when Hu Tao has one HP left. Can only occur once every 60 seconds.
Share your thoughts with us! And be sure to follow our Facebook page. Find us on Twitter and Instagram too!