Fooly Cooly Getting Two New Seasons on Toonami
To celebrate the 25th anniversary of Toonami, Adult Swim announced that Fooly Cooly will be getting two new seasons and a new anime original in Housing Complex C.
The new seasons will be named FLCL: Grunge and FLCL: Shoegaze, following the same naming conventions of FLCL: Alternative and FLCL: Progressive from 2018.
Both seasons are currently in production and a trailer was released alongside the announcement showing Haruko Haruhara in a new art style. The trailer features "Ride on Shooting Star" by Japanese rock band The Pillows, whose music is closely associated with the anime.
New Era
Information on the plot and the cast haven't been revealed and we don't know what kind of changes they'll be bringing to Fooly Cooly besides the obvious CGI art style. I've made it no secret that I hate CGI anime because a lot of time, they don't look good. But seeing Haruko wielding a katana in CGI looks pretty awesome.
The two seasons will be produced by different studios. Grunge will be directed by Hitoshi Takekiyo who is best known for the movie After School Midnighter and produced by MontBlanc Pictures. Shoegaze will be directed by Yutaka Uemura who did FLCL Alternative and co-produced by famed studio Production I.G. Studio NUT.
No idea if Mayumi Shintani or Megumi Hayashibara will return as the Japanese voice of Haruko, nor if Kari Wahlgren will come back But it would be difficult to imagine FLCL without them.
Haunted Housing Complex
Airing later this year is Housing Complex C, a new horror original anime about a girl named Kimi who lives in a low-cost apartment complex located in a town by the sea. Apparently, some kind of evil spirit haunts the complex and it's up to Kimi to solve this mystery.
The anime will be the directorial debut of Yuji Nara and produced by studio Akatsuki. The studio hasn't been around for very long, with their more notable shows being Tribe Nine from this past season and Hinamatsuri. Adult Swim will be playing an active role in this show's production, so it's not being made by total newcomers.
Might be Cool
Adult Swim has a pretty decent reputation when it comes to Toonami and anime, aside from their flops. Space Dandy from years ago is fantastic, the recent Shenmue anime has had favorable reviews, and Fena: Pirate Princess was decent.
I have the most hope for Shoegaze because you have the director of Alternative, which is better than Progressive, and you have the original studio of Fooly Cooly behind it. Studio NUT is best known for The Saga of Tanya the Evil and Deca-Dence, both great series.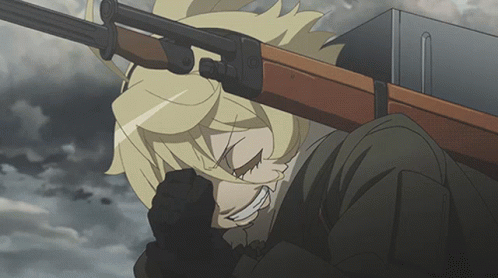 Shoegaze has a lot going for it. Grunge seems to be the gamble. You have a studio that's not really known for anime and a director with not a lot of experience. Hopefully, it comes out great.
And I don't know what to think about Housing Complex C. We need to see a trailer before judging it. That said, really looking forward to what Adult Swim has in store.
Don't forget that they're also working on an adaptation for Uzumaki by Junji Ito.