Crunchyroll Online Cosplay Contest Join Now!
The cosplay masquerade is a highlight of anime conventions across the world, but this year presents a new set of challenges. As Crunchyroll Expo, and many conventions across the country, go virtual.
There are many questions as to how such an event could even implement one of the most notorious spectacles of the event. For Virtual Crunchyroll Expo 2020, currently scheduled for September 4-6, a team is coming together to accomplish exactly that.
What's an anime convention without cosplay?
As a part of Virtual Crunchyroll Expo 2020, Charlene Ingram, Judy Grivich, and Jez Roth are coming together to bring Crunchyroll-Hime's Cosplay Cup, a cosplay masquerade open to all levels of cosplayers that will take place on Saturday, September 5. It's going to be a showcase of fandom creations judged by performance, construction, and innovation like no other.
How to participate:
Crunchyroll Hime's Cosplay Cup will take place on Saturday, September 5, 2020, at Virtual Crunchyroll Expo 2020 and is open to cosplayers with all skill levels. All interested participants will need to have a V-CRX 2020 badge to participate.
This competition is a showcase of fan-created costumes from anime and anime-inspired shows and games. Content should be appropriate for a teen audience. Additionally, no nudity, excessive violence, or offensive content, including the use of makeup to darken skin to appear as a different human race will be allowed.
Prospective entrants must submit an application along with a progress/ pitch portfolio to be considered. After you submit your application, our Cosplay team will reach out via email to the address on your application about how to submit your pitch and progress portfolios. From the submitted pitch portfolios, no more than 30 entries will be selected to compete in the show. These finalists will be informed by July 31, 2020.
The Three Pillars:
Ingram emphasized the core aspects judges will be looking at for all competitors, which she described as "The Three Pillars": Construction, Performance, and Innovation. "With this being virtual, we expect to see the innovation just turned up to 11, and I know everyone is very excited to see what these fans bring to the table," Ingram said. "I think even we are going to learn some fantastic new things, and I just can't wait until some of these entries come in."
Construction
This is how well the costumes in your entry are made and how suited they are to the character being depicted. Any changes to the original design should be explained and all construction techniques will be judged by complexity, execution, and appropriateness for the character, series, and filmed presentation.
Performance
This is how you appear and how entertaining your entry is to the judges and the audience. More than just being flashy, is your entry easy to understand with clear scripting and sound? Will it make others interested in the series you are portraying? Are you showing confidence and stage presence? Performance in our show is all about bringing anime to life in your best, most authentic way and this is your chance to shine!
Innovation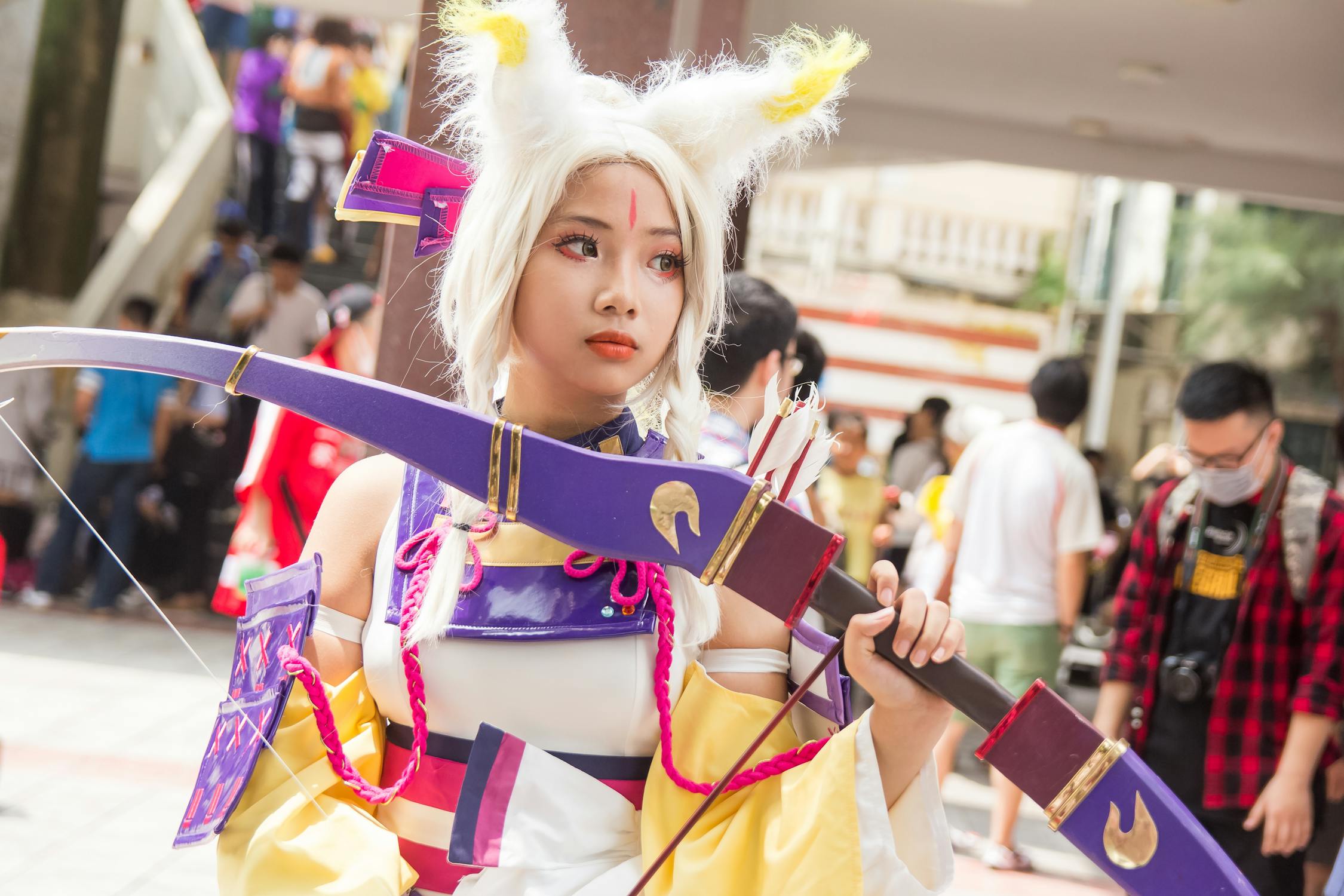 This is how your entry brings something new to the table. Be it a construction technique used in a novel way or a performance that does something delightfully outside the norm, this category is how your entry takes the traditional cosplay performance and levels it up into something new and innovative. Let your imagination fly!
A Big Stage:
With the big task ahead of them, Ingram, Grivich, and Roth said they are especially excited to see how people use the new format to showcase their costumes in new and creative ways, and that this format can truly present a way forward for future cosplay masquerades.
Funny Contestants
I am looking forward to all the weird entries and contestants since this is a world wide virtual competition. What do you think? I feel like we will get a lot of hilarious memes from this event! Give yourself a shot too!
You can find more details on how to submit your application and rules for Crunchyroll-Hime's Cosplay Cup right here.
Source: Crunchyroll, Expo Crunchyroll
gigglingdonkey
I'm a 22 year old Anime blogger, currently studying for my masters in finance and control. To be honest, I have absolutely no desires to become a taxman. I am just an ordinary guy with everything to lose!