Monumental Move! Crunchyroll Levels Up Over 9000 as Funimation Library Integrates
NEWEST UPDATE:  2 Most Popular Anime Streaming Services Available Now under 1 Subscription!
As we all know, back in Aug 9, 2021, Sony Pictures Entertainment bought Crunchyroll through Funimation Global Group, LLC, a joint venture of SPE & Sony Music Entertainment (Japan) Inc.'s subsidiary, Aniplex Inc, at $1.175 billion.
Today, SPE announced that existing and new Crunchyroll subscribers will now have access to library and simulcast content that was previously only available through Funimation subscription. This action fulfills the promise made to fans when Funimation and Crunchyroll merged, bringing the formerly independent services under one subscription.
What does this mean for subscribers and Anime Fans?
Crunchyroll's prices remain constant, and the service continues to provide fans with the entire anime experience, including subs, dubs, films, and simulcast episodes in over 200 countries and territories and ten languages.
Crunchyroll currently has over 40,000 sub and dub episodes accessible for fans to watch, with more being added daily in the coming weeks.  According to Crunchyroll, "— 1600+ Hours, 50+ Newly-Added Titles Available Now on Crunchyroll, Future New Series Exclusive to Crunchyroll Starting April 1st —".
Crunchyroll will be the only place to see new series from the upcoming Spring season; Funimation will continue to provide new episodes to existing series.
Funimation subscribers can find out more here.
PRICING
Crunchyroll's ad-free membership options have remained unchanged, saving new and existing users from having to pay for two services. (Crunchyroll's monthly subscriptions are $7.99 for Fan, $9.99 for Mega Fan, and $14.99 for Ultimate Fan.)
In addition to SVOD consolidation, Sony-owned Funimation Global Group, LLC will now be known as Crunchyroll, LLC, and has begun rebranding across its global footprint to establish Crunchyroll as the single global brand for anime.
All your anime—all in one place! Funimation and Wakanim are officially moving to Crunchyroll. #AnimeNextLevel

🧡 https://t.co/9TGeOgwTXh pic.twitter.com/dTx6OpIINb

— Funimation (@Funimation) March 1, 2022
Crunchyroll provides fans with one of the greatest libraries of licensed anime, which is available in several languages for viewers all around the world.
Simulcasts – top series available immediately after Japanese broadcast — are also available to viewers.
Crunchyroll's app is accessible on over 15 different devices, including all major game consoles.
Crunchyroll, LLC is a joint venture between Sony Pictures Entertainment in the United States and Aniplex, a subsidiary of Sony Music Entertainment (Japan) Inc. in Japan, both of which are subsidiaries of Tokyo-based Sony Group Corporation.
Anime Industry Players
Anime producers seems to be excited about the move. Takeshi Kikuchi, the powerful Kadokawa's Executive Officer, Chief Animation Officer, and Chief Licensing Officer, stated:
"Let's bring the world to its feet with the best anime that only we, KADOKAWA and Crunchyroll, can make! Congratulations!"
MAPPA's CEO, Manabu Otsuka, continued:
"Congratulations on the brand unification. We will continue to do our best as a production studio so that animation fans around the world can enjoy anime through Crunchyroll."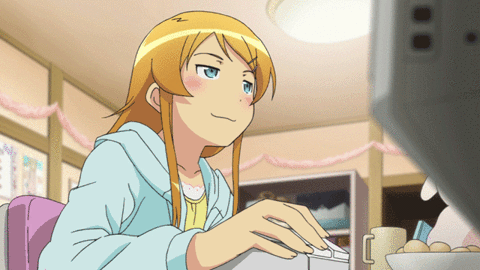 Seems like a 2 in 1 Subscription deal at Crunchyroll, but it will take time for Funimation to load content onto Crunchyroll's platform.  In addition, your Funimation watch history and queues might not be reflected yet.
Are you excited about this? Let us know down in the comments below!
*official announcement: SonyPictures.com
Crystalmochi
UltraMunch Lead Editor. I enjoy teaching others about Japanese culture, health, and fashion! I love anything fluffy and cuddly. Speaks, sings, breathes anime. Follow on Twitter