Crunchyroll Expo 2020 Goes Virtual This Year
Crunchyroll announced on Thursday that its Crunchyroll Expo convention is moving to an online format from September 4-6. Virtual Crunchyroll Expo (V-CRX) will have guest panels, interactive events, special announcements, and other content. The organizers will reveal more information in mid-July. 
Crunchyroll Expo 2020 plans to take the same course as conventions such as Anime Expo Lite, which instead of offering a physical location, will transfer as many events as possible to an online edition. 
Crunchyroll Expo originally C

anceled:
Crunchyroll announced on June 3 that it canceled this year's physical Crunchyroll Expo due to the nature of the new coronavirus disease (COVID-19), and in order to emphasize the health of attendees, staff, exhibitors, and guests. 
The official statement was released on Crunchyroll Expo's website. It was there fans learned the 2020 convention was being canceled because of the coronavirus before being informed of their refund options.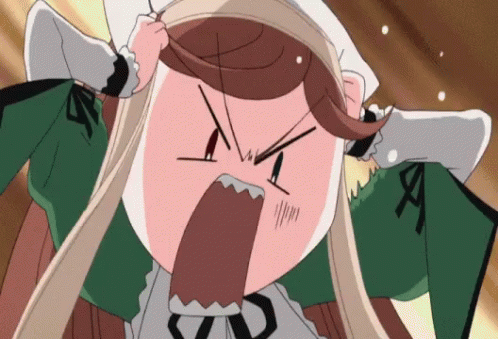 "We are very sad to announce that Crunchyroll Expo, at least in its usual physical form, will not take place this year. The health and safety of our fans, attendees, exhibitors, guests, and staff is our number one priority and given the unpredictable nature of the COVID-19 virus, we believe this is the right decision," the company confirmed. 
San Diego Comic-Con

C

anceled Too:
A slew of anime conventions was canceled this year around the country. Even San Diego Comic-Con was forced to cancel for the first time in its history, but many did hope conventions planned after July would be able to carry on. But as Crunchyroll notes, the unpredictable nature of COVID-19 is too dangerous to gamble upon. 
Virtual Crunchyroll Expo 2020: 
With special guest panels, announcements about the future of the service's original catalog, and many more surprises, Virtual Crunchyroll Expo 2020 promises to rescue the event that had been canceled a few weeks ago. 
Despite its announcement, at the moment the company has not revealed more details, but a statement through its official page confirmed that in mid-July they would provide more information to fans. 
What happens to the tickets?
Until a few weeks ago, the Crunchyroll Expo 2020 face-to-face event had announced its cancellation and provided steps for reimbursement of tickets and reservations made to affiliated hotels accordingly.  Until now, the official website continues to offer the return of them or the opportunity to use them at the Crunchyroll Expo 2021, to be held at the San Jose, California Convention Center. 
With this option still enabled, most likely, your virtual edition will have a separate ticket, a virtual code if you have a premium account on its streaming service, or even be completely free.  A modality that will be interesting to see how they attack, since perhaps the purchase of a second ticket after the cancellation of the face-to-face convention could be bad for Hime fans. The next physical Crunchyroll Expo will take place on August 6-8, 2021 at the San Jose McEnery Convention Center in San Jose, California. 

What do you think of the Virtual Crunchyroll Expo 2020? Do you dare to participate in the virtual event?
Source: Animenewsnetwork, Comicbook, Playerone 
gigglingdonkey
I'm a 22 year old Anime blogger, currently studying for my masters in finance and control. To be honest, I have absolutely no desires to become a taxman. I am just an ordinary guy with everything to lose!