Why "Black Clover" is Going to be the Next Big Anime!
You don't want to miss out on birth of the next big anime, and Black Clover is our pick for the next big thing in the anime world.
Ever since the manga for Naruto ended in November 2014, fans have been anticipating the eventual end of the anime. Therefore, when the manga ended, the search for the next great anime series began. Naruto provided us with a character that we could believe in, no pun intended. We rooted for Naruto, laughed at each corny joke, took pleasure in each fight sequence, and cried when characters died.
Boku no Hero Academia achieved quite the popularity in the beginning, with all right, because it is an outstanding anime. Boruto on the other hand, recieved some attention, but it is in my opinion way too underrated. I am reading the manga and watching the anime and I have to say that they are both excellent. Boruto will probably be a long running anime so it has a long way to go. I love it as it is for now but I definitely expect more in the episodes to come.
And there is one more anime sharing the Shounen Jump spotlight: BLACK CLOVER.
Written and illustrated by Tabata Yuuki, Black Clover is an action, fantasy, shounen manga released in the Weekly Shounen Jump magazine and it's premiered in Japan on October 3.
Storyline:
The story is set in a world revolving around magic. Asta and Yuno were abandoned together at the same church and have been inseparable since. As children, they promised that they would compete against each other to see who would become the next Emperor Magus. However, as they grew up, some differences between them became plain.
When they received their Grimoires at age 15, Yuno got a spectacular book with a four-leaf clover (most people receive a three-leaf-clover), while Asta received nothing at all. However, when Yuno was threatened, the truth about Asta's power was revealed, he received a five-leaf clover Grimoire, a "black clover"! Now the childhood friends find themselves in a rivalry as they both strive to become the wizard king. Think Harry Potter meets Naruto.
https://youtu.be/sU7CnetWC3c
Fans have Some Problem with Voice Actor:
When it comes to the show's voice acting, Asta is making ears bleed. Asta spent the first episode shouting, even with lines that were not supposed to be expressed that way, and it was honestly painful to listen to. Fans have taken to Twitter in droves to comment on Black Clover's voice acting so far. The anime is only one episode in, but audiences are already done with the voice of Asta. Sure, the character is said to be a spunky one, but his voice never dials down from a full-on screech.
Just seen ep 1 of BLACK CLOVER!!! Most annoying voice in all of anime EVER LMAO Review in a bit! pic.twitter.com/VHGhwxIIZQ

— ForneverWorld (@ForneverWorld) October 3, 2017
My Opinion: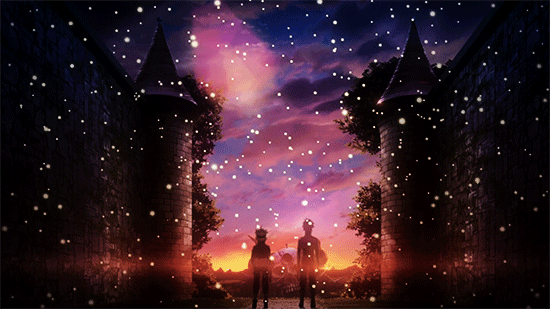 When it comes to everything else, Black Clover is really not that bad at all. Coming in with a crazy new ideal and a compelling storyline that has the capability to hold its fans for more than a year or two, Black Clover displays quite a promising future. the anime has Now renewed for 51 episodes ,Earlier this year, reports surfaced that Black Clover would only get a 13 episode order for its first season.
These extra episodes could be used to create some anime-original content that could enrich the characters' personalities or add some extra elements to what seems to be a generic shounen series. I'm sure most of you think this may just be a Naruto clone, and you're probably more excited for season 3 of My Hero Academia than you'll ever be for this anime.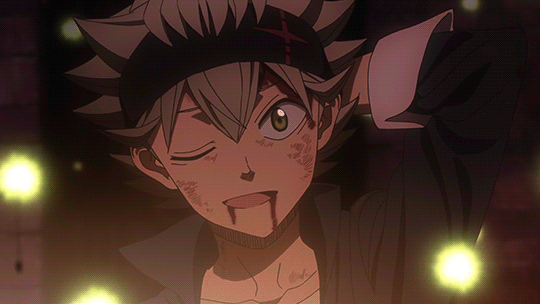 The story is compelling, beautiful, and reminds the audience of the feelings we may have had watching Naruto and dragon ball z in weekend.  There's something quite special about Black Clover. Being rather original and out of the box, the artist steps on a new platformto create a rather unique masterpiece.
We watched Naruto finally accomplish his dream and become the hokage and now it's time for us to watch Asta as he embark on his journey to become the world's greatest wizard king.  This is Asta's coming of age story.
Read the manga here. 
gigglingdonkey
I'm a 22 year old Anime blogger, currently studying for my masters in finance and control. To be honest, I have absolutely no desires to become a taxman. I am just an ordinary guy with everything to lose!