Anti-war Protests Appear in Tokyo Over Ukraine Invasion
On February 24, Russia enacted a large-scale invasion of Ukraine after recent build-ups and accusations by Russian president Vladimir Putin.
Tensions have been high for years now, but it was only within the last few weeks that things really escalated into these two countries fighting. From this, anti-war protests have been all around the world, including Japan.
Anti-war in Shibuya
According to The Japan Times, around 2,000 people held an anti-war protest against the Russian invasion in front of the famous Shibuya crossing and Shibuya train station. And among the protesters were Ukrainian and even Russian nationals living in Tokyo.
People held up signs reading "No War", "Stop the war in Ukraine", and "Hands Off Ukraine." One woman, Iryna Kulbanska, who was born and raised in Luhansk in Eastern Ukraine, worries over her hometown and her parents who live in the capital of Kyiv.
People gather in protest against Russia's attack on #Ukraine in #Tokyo #Japan as Japanese Prime Minister Fumio Kishida condemned the attack, announcing further sanctions including export controls and an asset freeze on Russia's financial institutions. 📸: Yuichi Yamazaki pic.twitter.com/mAIxzfxfoD

— Getty Images News (@GettyImagesNews) February 26, 2022
According to Kulbanska, her parents have told her that they've heard repeated gunshots and explosions. Another woman, Maryna Artyushenko, wants the Japanese government to hit Russia with sanctions.
Hitting with Sanctions
Since the start of the invasion, Russia has been hit with economic sanctions left and right from countries all over the world that target the country's exports like oil, military equipment, and financial institutions. In fact, Japanese Prime Minister Fumio Kishida announced that the country will stop importing semiconductors and other items used in military applications from Russia.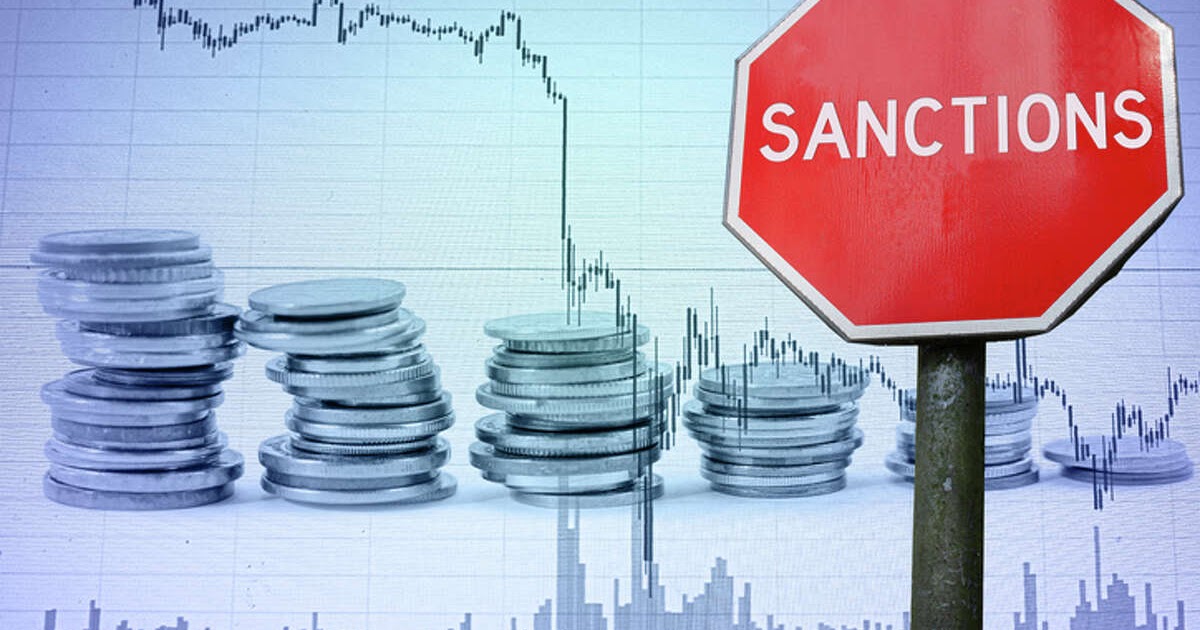 Prime Minister Kishida is adding to already established sanctions. On February 23, Japan banned issuing and trading new Russian sovereign bonds in the country. To simplify, a sovereign bond is a way for Russia to make money from international investors by buying their debt. Once that bond matures, Russia returns the investment with extra money back.
With this move, Japan is hurting Russia in its wallet, making it more difficult for the country to make money. The country is also considering hitting Belarus with economic sanctions too as the European nation is supporting Russia in its invasion. Japanese officials have stated that they'll have to talk to the other G7 before moving forward.
NOW In Shibuya, Tokyo, Japan, actions are now being taken to protest Russia's invasion and express solidarity with Ukraine.#StandWithUkriane #PutinIsaWarCriminal #StopRussianAggression #StopPutin #StopRussianInvasion pic.twitter.com/Eks1CCUi3w

— SuehiroKa (@suehiro_ka) February 26, 2022
But still, even with all the sanctions in the world, anxiety from Ukrainian nationals weighs heavy on them as they worry about their home country.
And hopefully, Russia stops its Ukraine invasion soon.
If you'd like to learn more about what's going on in Japan, the country declared another state of emergency of COVID-19 last month. And there was the time a guy in a Joker costume attacked people.