AnimeExpo 2020 Cancelled due to Covid-19
https://twitter.com/PlaytendoWorld/status/1251271264137891845
After many fans had been calling for the cancellation of AnimeExpo due to the Covid-19 crisis, and after many fans felt silence and "non-answers" coming from AX: this situation can finally be put to rest.
Official Cancellation Announcement
On April 17, 2020, the official AnimeExpo Twitter and Facebook account announced the following statement everyone was expecting:
It is with heavy hearts that we are announcing the cancellation of AX 2020. Our utmost concern is for the health and safety of our community. This was one of the most difficult decisions we have had to make in the 29 years of Anime Expo.

Read more → https://t.co/27DdcMzhUh

— Anime Expo (@AnimeExpo) April 17, 2020
How did Fans React?
It seemed like a lot of people in AnimeExpo chat groups and discord channels have been calling for this announcement for quite some time.
It felt like many AX attendees grew angry with AnimeExpo because they might have felt as if the AX staff were waiting until the last minute to make this announcement our of greed or no regard for public health and safety.
Will there be Refunds Given?
According to what we have seen, fans will have the option for refunds or their tickets to roll over into the next year.
How about exhibitors?
It is unclear at this time what will happen to exhibits and event sponsors.
Some resources have been posted below.
Letter from AnimeExpo CEO
You can read the full letter here.
Looking Back on "Line-Con" 2019
Just last year in 2019, there was a reported number of 350,000 Attendees from across the world.
(Above) The lines at AnimeExpo 2019 appear poorly managed and flood into the streets of LA.
(t)he Exhibit, Entertainment, and Kentia Halls featured more than 350 Exhibitors and an excess of 500 artists.

AX 2019 offered an extensive array of activities which featured 900+ hours of programming and 50+ hours of AX live-streamed content reaching fans in 73 countries.
Maybe this cancellation can help bring AnimeExpo back to its roots instead of being the over crowded, "corporatized" event that it seems to have become in recent years?
AnimeExpo used to be a gathering of anime fans and shared interests, though recently it feels like it has become a grab fest for free posters, overpriced merch, and lines.
I've seen many booths not even relating to anime at all in recent years. It feels like they are just willing to take anyone who wants to pay for a booth without any concern for relevance to the event.
Remember when you used to be able to walk into Lounge21 without having to queue up in a massive line that took an hour just to get in? …And then, once you got inside, you had to wait in another massive line just to get a drink?
I think I speak for many when I say that we longed for the good old days of AX.
What is AnimeExpo All About?
Artists, Exhibitors, Industry rely on this annual event to bring in a significant chunk of their annual income or at least to circle up a whole new list of fans with the exposure that comes with being apart of the biggest conventions for Anime & Japan Pop Culture in North America.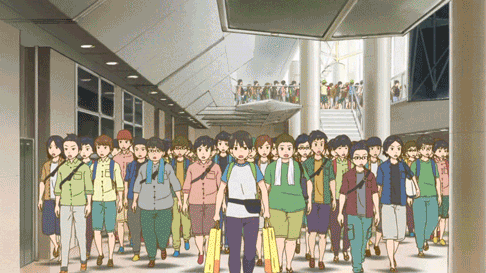 In addition, all the exclusive sneak peaks fans usually get during con industry panels and special screenings will all be missed due to this reported AX2020 cancellation.
Anime Expo is one of the highlights of the year for anime fans from across USA and for the past few years , even across the world.
Ray Chiang, CEO of SPJA mentioned in his letter "For attendees, it is a place to connect with friends and much more. For exhibitors, artists, contractors, performers and more, conventions are an important source of income.
For our staff, planning events is a labor of love and a livelihood. We have no doubt that the closures and cancellations are an important sacrifice to help flatten the curve, but we also empathize with the countless individuals who have been adversely affected in the process." – Anime-expo.org
Below is a link provided by Society for the Promotion of Japanese Animation (SPJA), the people running Anime Expo, to help creators during this crisis.
For Exhibitors & Artists Affected by Event Cancellations
You can visit here for more information.
How do you feel about it?
Have you been looking forward to attending it and cosplay with your friends at Anime Expo? Do you think it is worth it to cancel the event for this year?
How will AnimeExpo be impacted in the future because of this?
Let us know down in the comments below!
*official cancellation announcement: Anime-Expo.org
Disclaimer: This article and any content relating to the aforementioned products, companies, etc, is 100% my personal opinion and is not presented as fact or claims! My opinions do not represent those of UltraMunch, or their staff, owners, sponsors, affiliates, partners, or clients. Do you own research and decide for yourself! 
Crystalmochi
UltraMunch Lead Editor. I enjoy teaching others about Japanese culture, health, and fashion! I love anything fluffy and cuddly. Speaks, sings, breathes anime. Follow on Twitter