Top Anime Coming to Netflix in 2019
Over the past few years, Netflix The streaming giant has been busy grabbing up the streaming rights to various high-profile hits from the past. By the end of 2018, there are 35 Original anime series and movies, not to mention all the other titles available, it's a great time to be a fan of anime with a Netflix.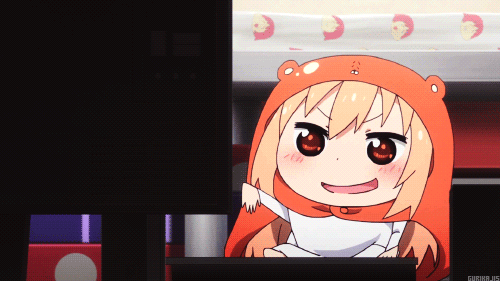 2019 is the year of the great anime war between the streaming titans. With Amazon, Funimation, VRV, Crunchyroll, Hulu, and Netflix all warring for a piece of the anime streaming market, we'll be getting more big-budget anime adaptations of popular properties, as well as wholly original animated series.
These are the best anime coming to Netflix in 2019.
10. Rilakkuma and Kaoru
Release Date: April 19th, 2019
Kaoru is an office worker who suddenly finds herself living with Rilakkuma, a lazy bear with a zipper on his back. This bear spends everyday eating and watching TV with another bear named Korilakkuma and Kaoru's pet, Kiiroitori. Rilakkuma is a food-loving little bear. He loves pancakes, rice, omelets, and pudding. Despite his lack of initiative, Kaoru can't help loving him anyway.
9.  Revisions
Release Date: January 10, 2019
Genre: Action – Adventure, Fantasy,  Action, Sci-Fi, Mecha
In Revisions, five students are transferred 300 years into the future through a phenomenon dubbed the "Shibuya Drift." This future seems to be a wasteland filled with mechanical "Revisions", huge robotic monsters that seem to be out to destroy them. The five are saved by a girl using a mobile suit "String Puppet".
With separate paths, adversaries, destined prophecies, the boys, and girls are on their journey to return to their original time. The story looks promising, but as we know Netflix original anime is pretty hit or miss, this particular one looks like it could be a great new series.
8. Kakegurui xx 2nd Chapter
Release Date: August/September 2019
Genre: Drama, Game, Mystery, Psychological, School, Shounen
The series follows the students of Hyakkaou Private Academy, a prestigious school populated by the offspring of powerful families in the political and financial world. But Hyakkaou isn't like any other private school At night, it becomes a gambling den that deals with money, manipulation, and power.
But when a new transfer student Yumeko Jabami joins the action, she turns the school upside down just for the fun of it. After a successful first season, the high-stakes gambling anime Kakegurui: Compulsive Gambler will return for a second season in 2019. The crazy-vibe of the main female protagonist really puts viewers on a wild ride. We hope the new season is full of thrills and twists that'll keep you glued to the screen.
7. Carole And Tuesday
Release Date: April 11, 2019
Genres: Sci-Fi, Music, Drama, Romance
Carole & Tuesday will take place 50 years in the future. Humanity has begun to migrate to Mars to settle the new wild frontier. Artificial Intelligence has largely replaced human beings as the main creator of culture and content for mankind. Into this world steps Carole, a girl working hard at a part-time job while dedicating herself to becoming a musician. Among riches in a totally different world lives Tuesday, a girl who dreams of strumming a guitar and singing – a desire no one around here appreciates. By chance, the two meet and decide to embark on a revolutionary journey together.
The director of Cowboy Bebop, Shinichiro Watanabe, returns this year with a new series for Netflix animated by studio BONES. If that doesn't immediately get your attention, you really need to go watch Cowboy Bebop. Carole & Tuesday will air on Japanese network Fuji Tv first, but Netflix will have the exclusive license to stream the anime.
6. Cannon Busters
Release Date: March 1st, 2019
Genres: Fantasy,  Action, Sci-Fi, Mecha
In the land of Gearbolt, a motley crew of travelers goes on an unforgettable journey to reunite two best friends.  S.A.M, a high-end friendship droid, is joined by a quirky, discarded maintenance robot named Casey Turnbuckle, an out-dated repair bot that loves to get its hands dirty and is looking for an upgrade. Also along for the campaign is the brash, deadly fugitive Philly the Kid. Philly is looking for a quick score.
Together, the unlikely trio embarks on an unforgettable journey in a fantastic and dangerous world in search of S.A.M's best friend, the heir to a kingdom under siege. The series has been greenlit for a twelve episode run, and it begins airing on March 1st, 2019.
5. 7 Seeds
Release Date: April 2019
Genres: Action, Adventure, Mystery, Drama, Horror, Romance, Sci-Fi, Shoujo, Psychological
In the not too distant future, the world has a cataclysmic event that has seen all life on earth wiped off the face of the planet. Having foreseen this potential outcome the government selected 5 sets of seven young men and women and placed them into cryogenic sleep. Upon awakening.The remaining humans are placed into teams and thrust into the harsh new world.
This Netflix adaptation is based on a manga by Yumi Tamura that ran from 2001 – 2017. In total 177 chapters were released across 35 volumes. It's unknown how many episodes the first season has but we could potentially see 2 seasons of anime if they cover most of the source material.
4. Kengan Ashura
Release Date: Jul, 2019
Genres: Action, Adventure, Martial Arts
Tokita Ashura takes part in gladiatorial combat that has been in tradition since the Edo periods of Japan. Using his spectacular fighting abilities to crush his opponents in a winner-takes-all matches, he catches the of eye big business owners and the head the Nogi Group itself, Nogi Hideki.
The gladiatorial manga has become massively popular since its first release in 2012. In 2019, Larx Entertainment and Netflix will be working together to create Kengan Ashura, an anime adaptation of an eponymous manga.
3. Knights of the Zodiacs: Saint Seiya
Release Date: Summer 2019
Genres: Sci-Fi, Adventure, Fantasy, Shounen
The story follows an orphan, Seiya, as he is forced to go to a sanctuary in Greece to obtain the Bronze Cloth of the Pegasus constellation. The cloth is, in fact, a protective armor worn by the Greek goddess Athena and her 88 warriors known as the Saints. Seiya soon becomes the Pegasus Saint and goes on a quest to search for his missing sister.
Saint Seiya is a classic anime from the 1980s that's a must-watch for any anime fan. Despite its importance in the canon, it can also be pretty overwhelming given its length and dated artwork. In the summer of 2019, Netflix will be offering an alternative: a 12-episode remake of the original manga created by Toei Animation.
2. Ultraman
Release Date: April 1st, 2019
Genres: Action, Super Power
A new take on the iconic classic, Netflix's Ultraman has a lot going for it even before release. Set several years after the story of the original Ultraman, the plot is centered on the hero's teenage son, Shinjiro Hayata. After encountering a new evil with the same powers as Ultraman, hellions of his lineage and must take up the hero's mantle to save the world.
The only problem is, he still lacks the ability to control Ultraman's powers, and as a result, must don a special mechanized suit to harness them. With it, he may be able to hold off this new threat just long enough to understand his abilities and embrace his newfound role as the world's protector in earnest.
1. Neon Genesis Evangelion
Release Date: Spring 2019
Genres:  Action, Dementia, Drama, Mecha, Psychological, Sci-Fi
In the year 2015, the world is on the cusp of destruction after the 'Second Impact' brings a global cataclysm. The life Shinji Ikari changes forever as after he is summoned to Tokyo by his father. Shinji's father Gendou is the head of Nerv, an organization that utilizes the mechas known as Evangelions to battle the invading alien force. Shinji is taken into the very depths of Nerv and is granted a new destiny as he pilots Evangelion Unit-01, with that fate of the world on his and Nerv shoulder's they must unite together to save the Earth.
In what is probably one of the most important anime news items of 2019, Hideaki Anno's 1995 classic is coming to Netflix. After being out of print and unavailable for legal streaming in the west for more than a decade, the landmark series Neon Genesis Evangelion will finally be available to viewers through Netflix.
What would you add to this list? Please let us know what you think in the comments below!
gigglingdonkey
I'm a 22 year old Anime blogger, currently studying for my masters in finance and control. To be honest, I have absolutely no desires to become a taxman. I am just an ordinary guy with everything to lose!