5 Anime Characters Who Look Like Bobbleheads
For anime fans, geeks, and cartoon lovers, we all love figurines of our favorite characters!
Although the figuramas and Funko Pops are easy to find, there are one-of-a-kind Bobbleheads in the market!
These Bobbleheads creates a sense of interaction because of their adorable head nods.
These memorabilia are not just toys, but Collector's items!
Here are some anime characters who already look like humorous bobblehead dolls!
5) Krillin

Short and bald, the easily mistaken Dragonball-head Krillin is a flying and fighting bobblehead. He may not be strong as the Saiyans, but he battles valiantly and is an incredible companion to Goku.
4) Saikawa Riko

She has wavy medium length dark-colored hair, green eyes,
wears a light-green shirt with an outer rabbit print long-sleeved sweater, cute orange skirt, white high socks, and green shoes. With her uniquely huge forehead, her adorable characteristics is a perfect Bobblehead match.
3) Saitama

Protagonist of One Punch Man, is the other bald anime character in this list. His well-build body juxtaposed with a derp and emotionless face and egg shape head no doubt is the blueprint of a Bobblehead figure.
2) Charmy
Charmy, an unimposing young lady with a topsy turvy bun hairdo. Her facial highlights are slender eyebrows, broad forehead and chubby cheeks. Along with a torso visually shorten by her outfit, she makes an adorable and agreeable Bobblehead.
5) Shigeo Kageyama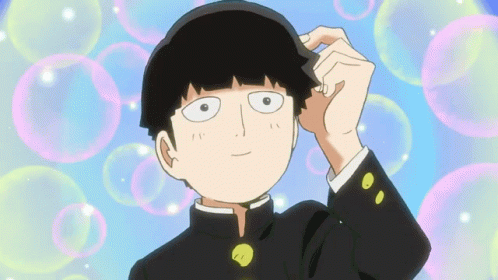 If you look like Saitama, you might be mistaken for a bobblehead or worse, a hard-boiled egg. Many who are not aware of Mob Psycho 100, Shigeo Kageyama, would think that he is a younger version of Saitama, although Saitama had a full head of hair when he was younger. Our friend Shigeo here is a natural bobblehead candidate that makers can easily imitate.
Here is a website where you can find BobbleHeads for purchase.
Disclaimer: This article is a collaboration with Cheapbobbleheads.com and was supplied by a representative of Cheapbobbleheads.com. Minor edits were made by our staff. Ultramunch is not affiliated with or partnered with Cheapbobbleheads.com and does not currently receive any royalties for sales through Cheapbobbleheads.com.  
Angelo C
Content Manager / Master Writer CheapBobbleheads.com